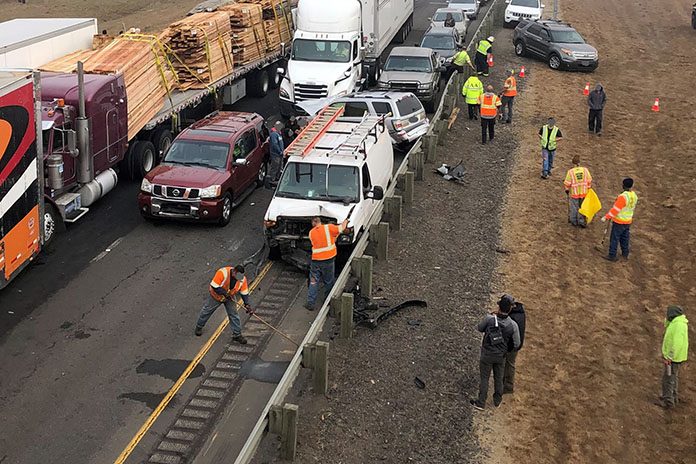 Interstate 5 was closed down most of Wednesday following a pileup involving more than 60 vehicles.
Around 8 a.m., Oregon State Police troopers responded to a multi-vehicle crash on southbound Interstate 5 between milepost 228 and 211. Heavy fog likely led to the pileup.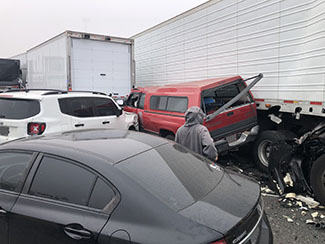 Preliminary estimates indicate 15 to 20 commercial motor vehicles and 45 passenger vehicles were involved in the crash with one confirmed fatality.
The Oregon Department of Transportation temporarily dropped the cable barrier to detour vehicles caught in the gridlock on Interstate 5.  School buses from Eugene also arrived on the scene to assist in relocating 30-40 stranded motorists.
The Oregon Department of Environmental Quality and HAZMAT crews responded to approximately six of the commercial vehicles due to leaking fluids on the roadway.
Interstate 5 southbound was completely blocked with a detour in place.