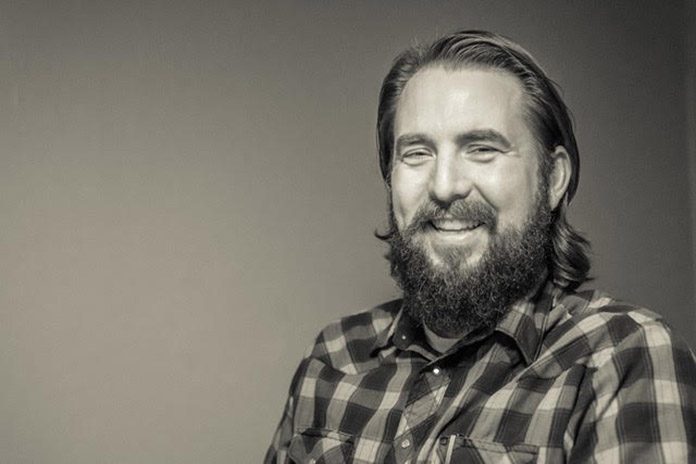 The April First Draft event at the Pendleton Center for the Arts features a writer who puts wrestling with the "real, wonderful, complicated world that is rural America" at the center of his work.
Joe Wilkins will take the stage at 7 p.m., Thursday, April 21 to read from his award-winning novel and other pieces.
Wilkins was born and raised on the Big Dry of eastern Montana and now lives in the foothills of the Coast Range of Oregon. He is the author of a novel, Fall Back Down When I Die, praised as "remarkable and unforgettable" in a starred review at Booklist. A finalist for the First Novel Award from the Center for Fiction and the Pacific Northwest Book Award, Fall Back Down When I Die won the 2020 High Plains Book Award. Wilkins is also the author of a memoir, The Mountain and the Fathers, winner of a 2014 GLCA New Writers Award, and four collections of poetry, including Thieve and When We Were Birds, winner of the Oregon Book Award.
"The stories we live by are nothing less than who we are and who we can be," says Wilkins. "Reckoning with the stories of others, and listening beyond the stories of our own communities, that's how we grow and become our better selves."
First Draft Writers' Series is available in two formats to accommodate audiences. A live audience will be in the building at PCA and the event will also be simulcast via ZOOM for guests who live outside the area or otherwise can't attend the in-person event. The main reading will be followed by a Q&A session, then Open Mic, where local writers and those joining via ZOOM can read three- to five-minute pieces of their own original work.
More information is available by calling 541-278-9201 or online at PendletonArts.org.