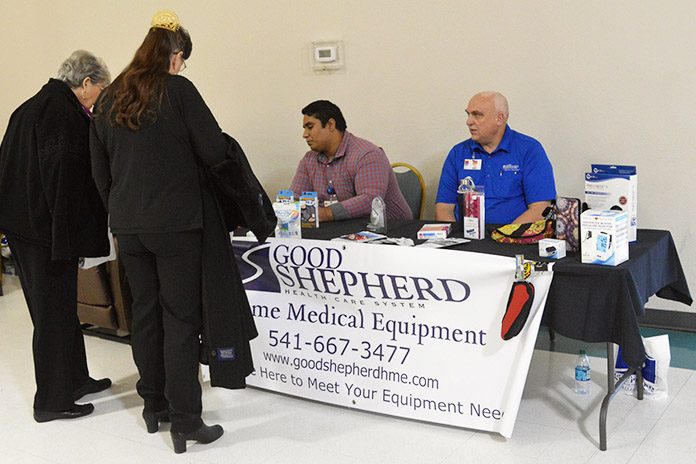 Good Shepherd Health Care System (GSHCS) will hold its Annual Community Meeting this Wednesday at Hermiston High School's Commons & Auditorium.
The free event goes from 5 to 8 p.m., and will include a health fair, food, flu shots, door prizes, a special presentation from guest speaker Marcus Engel and an annual address from President and CEO Dennis Burke.
The event gets under way at 5 p.m. with a free health fair that includes 14 booths featuring the Good Shepherd Family Health Center, Good Shepherd Women's Center, Home Health/Hospice/Personal Home Care, Home Medical Equipment and many others.  Free flu shots will be available while supplies last (first come, first served).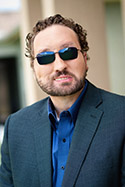 At 6 p.m. the community meeting will begin with Good Shepherd Board of Trustees Chair Steve Eldrige introducing Engel, who is a certified speaking professional and best-selling author.
As a college freshman, Engel was blinded and nearly killed after being struck by a drunk driver. Through two years of rehab, more than 350 hours of reconstructive facial surgery and adaptation through a multitude of life changes, Engel witnessed "the good, the bad and the profound" in patient care.
Engel has authored five bestselling books and holds a bachelor's degree in sociology from Missouri State University and a master of science in narrative medicine from Columbia University in New York City. He has been awarded an honorary doctorate from the Philadelphia College of Osteopathic Medicine and is an adjunct professor at the University of Notre Dame where he teaches pre-med students the art of "Being With."
Following Engel's presentation, the annual address will be given by Burke, who announced earlier this year that he will retire in 2020.
Engel's autographed books will be available for purchase during the event.  GSHCS will also give away big-ticket door prizes at the end of the meeting.  Community members are encouraged to RSVP by calling 541-667-3509 or going online.