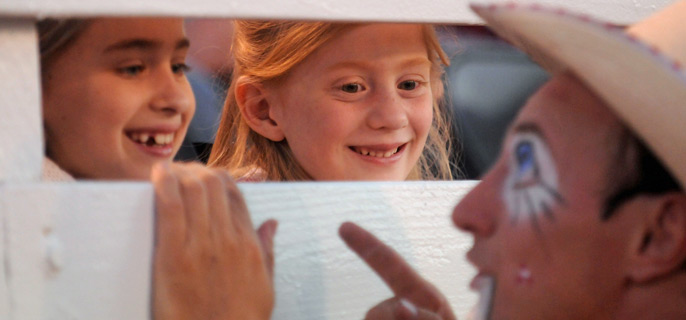 With a total payoff expected to exceed $200,000, there will be a lot at stake for the contestants at next week's Farm-City Pro Rodeo in Hermiston.
And as always, there will be plenty for the fans as the rodeo gets set to kick off Wednesday, Aug. 7 before wrapping up on Saturday, Aug. 10.
Among the entertainment during the event will be Tomas Garcilazo, who will bring his award-winning artistry to the Farm-City Pro Rodeo.
Garcilazo's proficiency as a horseman and roping artist has been honored with Professional Rodeo Cowboy Association's "Specialty Act of the Year" awards in 2007 and 2012.
The Mexico City native was introduced at an early age to his family heritage and tradition of "La Charrería." As a third-generation Charro now living in southern California, Garcilazo has devoted his life to sharing Mexico's National Sport La Charrería with the world.
Garcilazo is an expert in the style of trick roping from Mexico called maguey, which uses a stiff rope made of agave fiber. He devotes countless hours to his horses, trained as athletes to quickly execute complicated maneuvers.
He has performed throughout Europe, Canada, the U.S. and Mexico. He has appeared on Broadway and toured the U.S. with the Will Rogers Follies. He was a featured performer for two years at Disney's Wild West Show in Paris, and the Buffalo Bill Wild West Show touring Holland and Germany. Garcilazo has performed numerous times for Mexico's presidents and in performances at the White House and New York's Kennedy Center.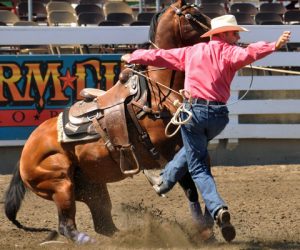 Each year, the Farm-City Pro Rodeo brings the world's best cowboys and cowgirls to Hermiston, making it one of the top rodeos around for competitors and fans alike. Last year the rodeo paid out $205,074 in seven events, with Russell Cardoza of Terrebonne, winning the all-around title.
Also planned for the Farm-City Pro Rodeo this year:
• Randy Corley of Silverdale, Wash., will announce at Hermiston for the 25th year. He has been named professional rodeo's Announcer of the Year 10 times.
• Entertainer will be Keith Isley, honored with multiple wins as PRCA Clown of the Year awards.
• Bullfighters will be Donnie Griggs and Jesse Tennant.
• Bucking stock will be provided by Korkow Rodeos of Pierre, S.D., Corey & Lange Rodeo Co. and Flying Diamond Rodeo Co. of Moses Lake, Wash., Calgary Stampede of Calgary, Alberta, and Kesler Rodeo Co. of Helena, Mont.
Check out the Farm-City Pro Rodeo Fact Sheet for everything you'd want to know about this year's event.
Ticket information is available by calling (541) 564-8500 or visiting the Farm-City Pro Rodeo website.