Blue Mountain Community College softball standouts Sarah Bonner and Megan Ulrey have both signed National Letters of Intent to continue their collegiate athletic careers at Eastern Oregon University in La Grande.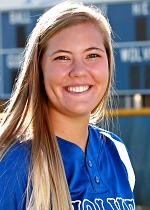 Bonner, a catcher from Billings, Mont., graduated from BMCC in June with an Associate of Arts Oregon Transfer degree, and plans to study exercise science at EOU.
She was a Northwest Athletic Conference (NWAC) Academic Excellence Award winner for 2017, as well as BMCC's 2016-2017 Female Athlete of the Year. Bonner also was named to the 2017 NWAC Second Team All-Region as a utility player after leading her team with 12 home runs and 47 Runs Batted In (RBIs). While at BMCC, Bonner also served as the Outreach Coordinator for the Associated Student Government, and was selected as a student speaker at the 2017 Commencement ceremony.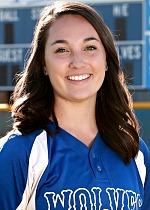 Ulrey, a pitcher/outfielder from Keizer, also graduated from BMCC in June with an AAOT and plans to study elementary education at EOU. She was the Timberwolves' team captain for the 2017 season, and was selected to the NWAC First Team All-Region as an outfielder.
"I'm very excited for both of these players to be continuing softball playing careers at EOU," said BMCC Head Softball Coach Steve Richards. "Sarah and Megan have worked hard not only on the field, but also in the classroom to place themselves in a position to move on. They should be immediate contributors to a program that has been having some good success the last few years. Our team will miss them and all that they brought every day to our group."