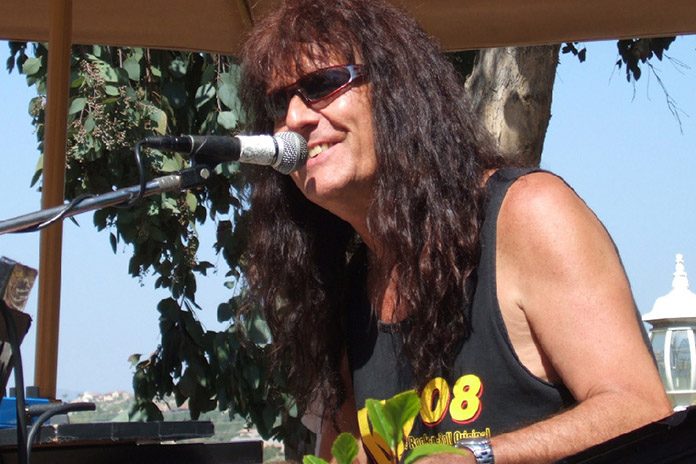 Rock performer Martin Gershwitz will perform for the Music in the Parks outdoor summer concert series at 7 p.m. this evening at the Irrigon Marina Park, located off Highway 730.
Gerschwitz is a classically trained German-born keyboard master. At the age of 16, Martin performed classical music with big German orchestras Staedtisches Symphonie, Orchestra Solingen and the Bergische Symphonie Orchestra.
Back in 1968, his older brother (who became a very successful cello player) gave him a record to listen to called Five Bridges Suite by The Nice, Keith Emerson's first band. That's when Gershwitz discovered rock and roll and he has since toured the world with legendary rock bands and has perfected his own style utilizing his classical background and rock influence, making his music and shows a very versatile, unique, and delightful experience.
The Music in the Parks concert series is held each summer alternating between Boardman and Irrigon Marina Parks. The concerts are free to the public and begin at 7 p.m. on Mondays through Aug. 12. Visitors are encouraged to bring chairs and blankets. Concessions will be available for purchase at the Boardman events, courtesy of the Boardman Little League. The Music in the Parks series is funded by the Morrow County Unified Recreation District and Portland General Electric and sponsored by the North Morrow Community Foundation.
Additional dates and performers during the season include Cruise Control in Boardman on July 22; on July 29 in Irrigon is Latino band Fonozis; bluegrass trio Cosmo's Dream is in Boardman on Aug. 5 and in Irrigon on Aug. 12 is country performer Cale Moon.
In the event of inclement weather, Boardman performances will be held at the SAGE Center and Irrigon performances will be held at the Irrigon Senior Center.
For more information about the Music in the Parks concert series, contact Jackie at 541-720-1289.