The piano man, Brady Goss will perform for Music in the Parks outdoor summer concert series tonight at the Boardman Marina Park at 7 p.m., located off of N. Main Street on Marine Drive. Brady Goss was described from an early age as piano phenom.
Today he is recognized as an electrifying entertainer. Those who have witnessed his live shows are awed by his formidable keyboard speed and soulful vocals,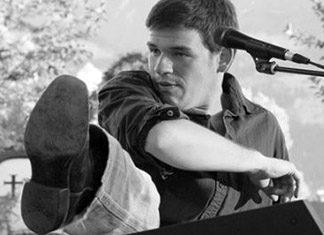 The Music in the Parks concert series is held each summer alternating between Boardman and Irrigon Marina Parks. The concerts are free to the public and begin at 7 p.m. on Mondays through Aug. 12. Visitors are encouraged to bring chairs and blankets. Concessions will be available for purchase at the Boardman events, courtesy of the Boardman Little League. The Music in the Parks series is funded by the Morrow County Unified Recreation District and Portland General Electric and sponsored by the North Morrow Community Foundation.
Additional dates and performers during the season include Martin Gerschwitz, who will be in Irrigon on July 15; Cruise Control in Boardman on July 22; on July 29 in Irrigon is Latino band Fonozis; bluegrass trio Cosmo's Dream is in Boardman on Aug. 5 and in Irrigon on Aug. 12 is country performer Cale Moon.
In the event of inclement weather, Boardman performances will be held at the SAGE Center and Irrigon performances will be held at the Irrigon Senior Center.
For more information about the Music in the Parks concert series, contact Jackie at 541-720-1289.