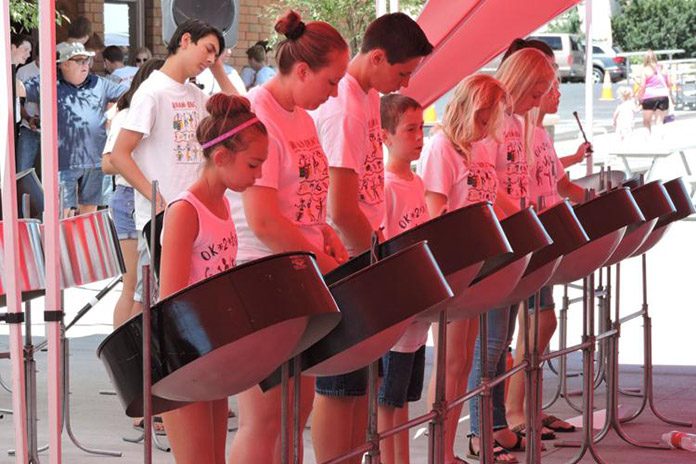 Caribbean, jazz, popular and even classical music are featured during an upcoming Music in the Parks performance in Boardman.
Bram Brata, a Tri-Cities Steel Band Association ensemble, promises to get the crowd pumped up — their name means "an unexpected party" in Trinidadian slang. The free show is Monday, June 26, 7 p.m. at Boardman Marina Park, 1 N.E. Marine Drive.
People are encouraged to bring a blanket/lawn chair and a picnic to enjoy while listening to the music. In case of inclement weather, the show will be held at the SAGE Center, 101 Olson Road. For more information, search www.facebook.com/boardman-irrigon.