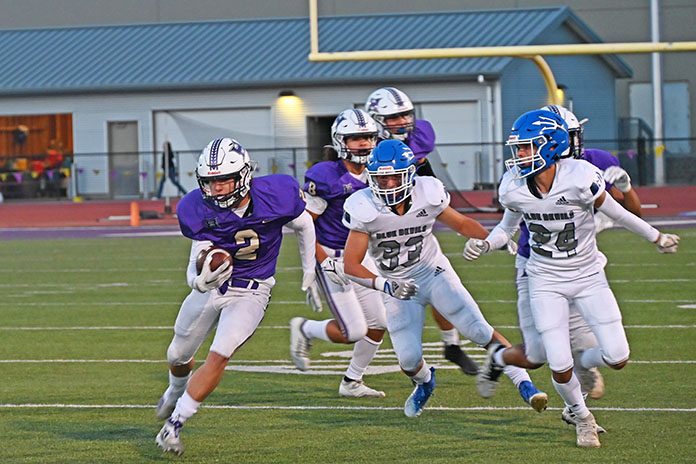 The Hermiston Bulldogs bounced back from last week's loss to Richland with a 37-19 win over the visiting Walla Walla Blue Devils.
The Bulldogs scored on their opening drive on a long pass from Isaac Corey to Landon Shilhanek and followed that up with a first-quarter field goal by Abel Alatorre to take a 10-0 lead into the second quarter.
The Bulldogs added another field goal before the Blue Devils scored just before the half on a short run to cut their deficit to 13-6.
The Hermiston defense kept Walla Walla off the scoreboard in the third period and increased their lead to 30-6 heading into the fourth quarter.
Walla Walla scored early and late in the fourth quarter including a 1-yard run with under a minute to go in the contest.
Alatorre finished the night with three field goals while Corey rushed for a pair of touchdowns to go with his scoring pass to Shilhanek to open the game.
The Bulldogs (2-1) will travel to Kennewick to face Southridge in a Thursday night conference matchup.
The Blue Devils (0-3) will host Pasco next Friday.