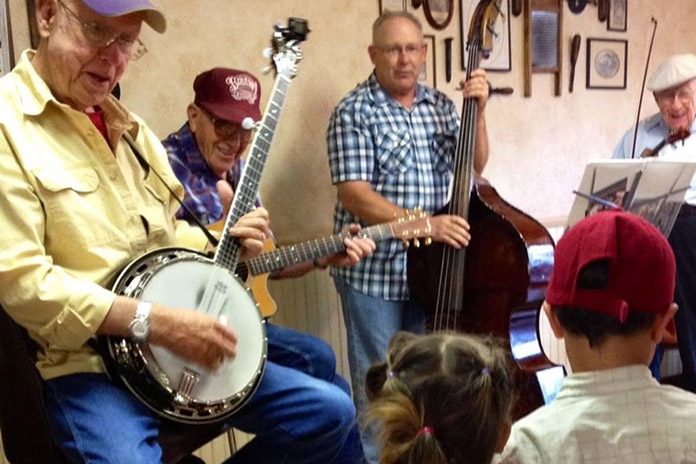 The Buttercreek Boys will perform for the Music in the Parks outdoor summer concert series at 7 p.m. tonight at the Irrigon Marina Park, located off Highway 730 in Irrigon.
Buttercreek Boys feature Lou Reeves on guitar; Winn Westonon guitar; Curt Claughonon stand-up bass; Rusty Roeon saxophone; and Jim Simpson on banjo and harmonica.
In addition, several of the musicians share in the vocals. They also invite the crowd to sing along, if the music moves them. The Buttercreek Boys can be seen performing regularly in the Hermiston community.
The Music in the Parks concert series is held each summer alternating between Boardman and Irrigon Marina Parks. The concerts are free to the public and begin at 7 p.m. on Mondays through Aug. 13. Visitors are encouraged to bring chairs and blankets. Concessions will be available for purchase at the Boardman events, courtesy of the Boardman Little League. The Music in the Parks series is funded by the Morrow County Unified Recreation District and Portland General Electric and sponsored by the North Morrow Community Foundation.
Additional dates will feature the guitar duo Blue Mt. Spanish Sound in Boardman on Aug. 6; and in Irrigon on Aug. 13 will be the band Brass Fire. In the event of inclement weather, Boardman performances will be held at the SAGE Center and Irrigon performances will be held at the Irrigon Senior Center.
For more information about the Music in the Parks concert series, contact Jackie at 541-720-1289.