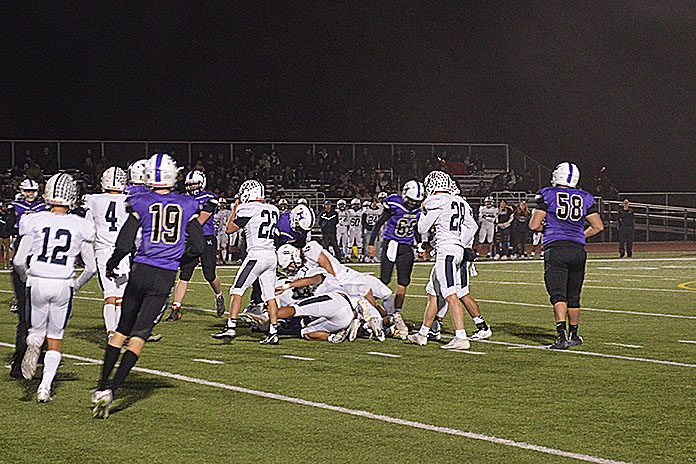 For 12 minutes Friday night, the Hermiston Bulldogs battled Mid-Columbia Conference-leading Chiawana to a scoreless draw. Then the start of the second quarter happened.
The Riverhawks (5-1) scored 13 seconds into the second quarter and made it 14-0 a mere 8 seconds later when Jalen Webber recovered a Hermiston fumble on the ensuing kickoff and returned it 24 yards for the score.
Chiawana came into the Friday's game at Kennison Field having scored twice as many points as Hermiston, 184 to 91.
The Riverhawks scored three times on touchdown runs by Marvell Cooks, including one that went for 66 yards. Cooks finished the night with more than 200 yards on the ground.
Hermiston, on the other hand, had no luck running against Chiawana, rushing 28 times for minus 38 yards.
The Bulldogs had much more success through the air as quarterback Sam Schwirse had another solid statistical game, completing 22 of 30 passes for 317 yards and two touchdown passes, both to Trevor Wagnor. The first cut Chiawana's lead to 14-7 in the third quarter.
From there, Chiawana pulled away with a rushing touchdown by quarterback JP Zamora and two by Cooks to extend the lead to 34-7.
The loss drops Hermiston to 1-5 in the conference. The Bulldogs travel to Yakima next Friday for a nonconference game against the Eisenhower Cadets. Chiawana will host Kamiakin.