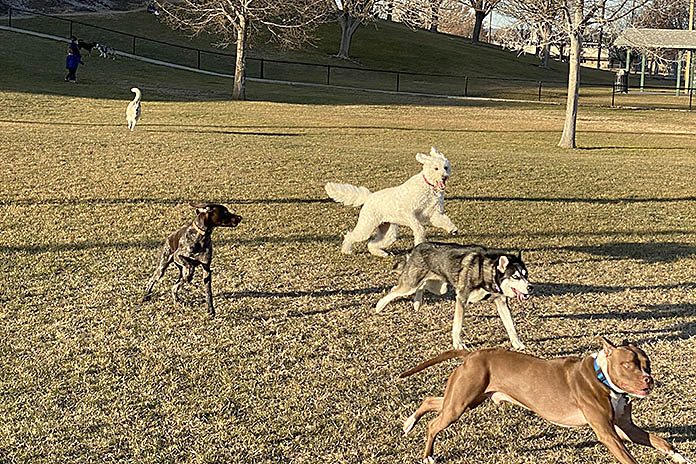 Part of Butte Park has gone to the dogs – literally.
The city of Hermiston has created a dog park near the spray pad at Butte Park featuring more than an acre of space and divided into two sections – a full acre for the big dogs and a quarter acre for small dogs.
The Hermiston Bark Park will be officially dedicated on March 26. Before then, however, there's still work do be done, even though the park is currently open to the public.
Hermiston Parks and Recreation Director Larry Fetter said among the features still to be added are a concrete entrance pad, signage, garbage cans, dog waste dispensers, benches and a water station.
All dog owners will be responsible for their own dogs at the park. Among the rules will be that owners must have leashes ready at all times, aggressive dogs must be removed immediately, dog waste must be picked up by the owner immediately, and dogs should be under voice control.
Fetter said an off-leash dog park has been on the city's wish list for some time and said now is a great time to make it happen.
"I think it's really nice to have some new things going forward into the new year," he told the Hermiston City Council on Monday.