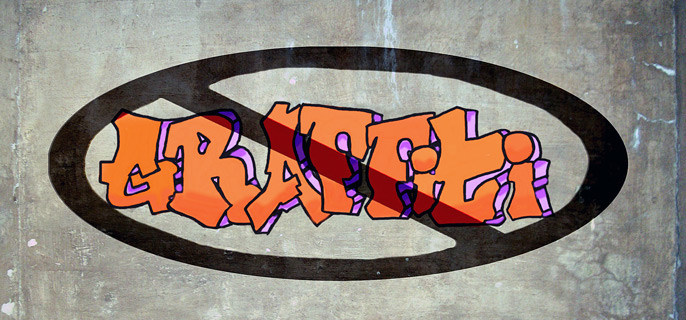 A new ordinance will soon make Hermiston property owners responsible for paying for the cost of removing graffiti from their building or face having a lien placed against their property.
The Hermiston City Council passed a pair of ordinances Monday night taking direct aim at graffiti in town. One of the ordinances passed Monday defines graffiti as a public nuisance and makes property owners personally responsible for its removal. The other ordinance prohibits the sale of "graffiti implements" to minors as well as making it illegal for minors to possess them.
The ordinance defines graffiti implements as an aerosol paint can, etching device, graffiti stick, or felt tipped marker wider than a quarter of an inch.
The city has been removing graffiti at no cost to the property owner. That will change when the ordinance goes into effect within the next 30 days, after which property owners will have seven days to remove any graffiti found on their property. If it is not removed, the city will clean up the graffiti and charge the owner with the expense. If the bill isn't paid within 60 days, a lien will be placed against their property. The new ordinance includes a financial hardship allowance for those property owners who cannot afford to pay for the removal.
"The generally accepted concept is that the sooner you remove the graffiti, the less likely it is to re-occur," said Assistant City Manager Mark Morgan.
City Councilor Frank Harkenrider questioned why the property owner has to pay for something that took place through no fault of their own.
"Someone has to be responsible for the property," said Council President Rod Hardin.
"Easier said than done," said Harkenrider.
Exceptions were made to the ordinance outlawing the sale of graffiti implements to minors. Those exceptions include if the implements were provided to the minor by a parent or guardian; used for a school project; used in the course of employment; or provided to them by a city official for a city project.
The full ordinances making property owners responsible for graffiti removal and prohibiting the sale of graffiti implements to minors are available on the city's website.