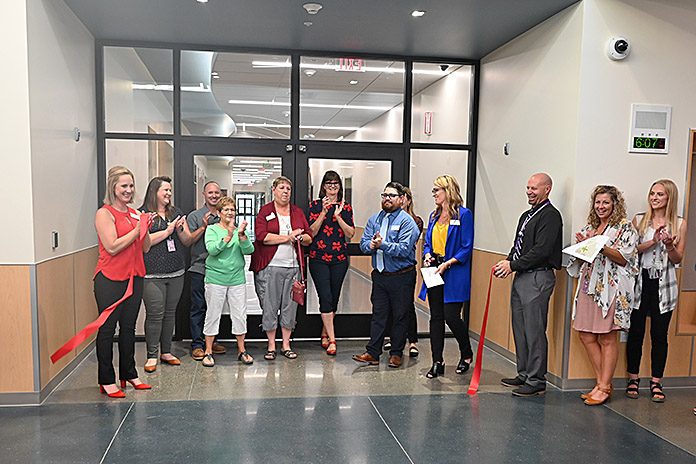 "It smells new."
That was the verdict from a young student Tuesday night following the ribbon-cutting ceremony for the new Rocky Heights Elementary School.
"Thank you for this investment in our schools," said Hermiston School Board Chair Josh Goller. "We received a lot of cards and letters from students saying, 'Please, get us a new school.' Well, here you are."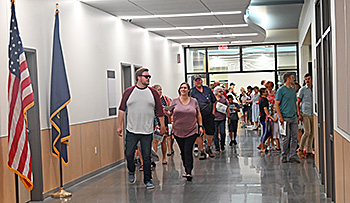 The new 69,000-square-foot building replaces the old Rocky Heights that was built in 1962. It was designed by BBT Architects and built by Kirby Nagelhout Construction and can serve up to 600 students.
Hermiston School Superintendent Tricia Mooney said the opening Tuesday night was years in the making.
The new Rocky Heights, along with Loma Vista Elementary School, was made possible thanks to voters approving an $82.7 million bond measure in 2019. The bond also allowed the district to construct a multi-classroom annex to increase capacity at Hermiston High School. In addition, the bond made it possible for the district to purchase additional property for increased student capacity in the future.
Mooney said Rocky Heights Principal Stefani Wyant has been busy getting the new building ready for the new school year.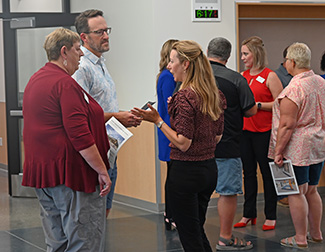 "Stefani has been putting in lots of hours packing up the old Rocky Heights and moving it into the new building," she said.
A large crowd of families, district officials and employees as well as members of the Hermiston City Council and Mayor Dave Drotzmann were on hand Tuesday for the ribbon-cutting ceremony. Also attending Tuesday was Terri Piquet who worked as a counseling secretary for the old Rocky Heights back in the 1970s.
"It's absolutely beautiful," said Piquet, who also worked at Highland Hills Elementary and West Park Elementary before retiring 17 years ago.
The district isn't done with its ribbon-cutting ceremonies. A similar ceremony for Loma Vista Elementary will take place tonight at 6 p.m.