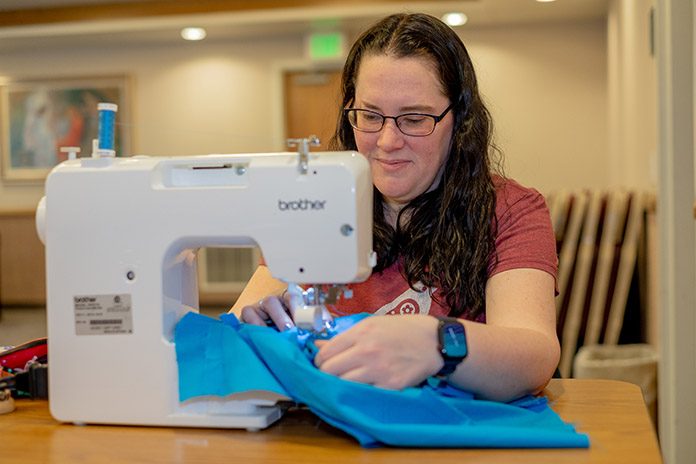 More than 2,000 cosplay enthusiasts will be heading to Pasco, Wash., this weekend for RadCon 2023. Some will be traveling from as far as California. Others, like Dee Michael and Angela Bryner, will have a far shorter journey to get there.
Michael and Bryner are Hermiston residents who spent much of Wednesday finishing up their costumes in preparation for this weekend.
Cosplay? Costumes? RadCon?
For the uninitiated, cosplay, according to Wikipedia, "is an activity and performance art in which participants called cosplayers wear costumes and fashion accessories to represent a specific character."
RadCon is a sci-fi and fantasy convention held each February at the Red Lion in Pasco. This will be the third RadCon for both Michael and Bryner.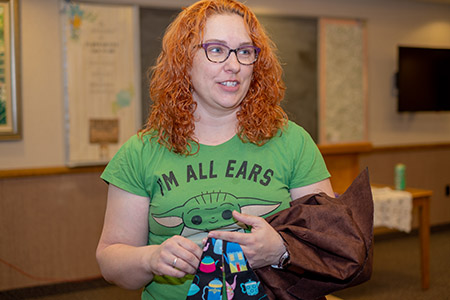 "We're both really new to this," said Michael on Wednesday as she and Bryner worked on their costumes at the LDS Church on Ninth Street.
The theme for this year's RadCon is Forest Folk, and Bryner and Michael will be going as characters from Alice in Wonderland.
"The forest setting works for us because Alice in Wonderland is sort of set in a forest," said Bryner, who manages the Highland Mini-Storage in Hermiston.
This year, Bryner, 41, is going as Dark Alice, mainly because she did not want to dye her dark hair blonde. Michael, 46, is going as a mashup between the Mad Hatter and the White Rabbit.
It takes a fair amount of sewing skill to make a costume good enough to enter the event's Masquerade Costume Contest. Michael has been sewing since she was a child. Bryner said she just does basic stitching, but Michael called her an "awesome cross stitcher."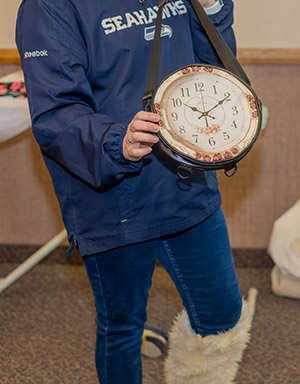 Last year, the two put their skills to work and won the award for most creative costume with their steampunk-themed attire. Again, according to Wikipedia, steampunk is a "subgenre of science fiction that incorporates retrofuturistic technology and aesthetics inspired by 19th-century industrial steam-powered machinery."
This year Michael and Bryner have their sights set on a bigger prize – perhaps Best in Show.
"We're up against some amazing cosplayers," said Michael.
RadCon isn't the only event geared toward cosplayers. Bryner and Michael will have a chance to don their RadCon costumes later this year when they attend the Alice in Wonderland Experience in the Tri-Cities. And, of course, there is Halloween.
"I go all out for Halloween," Michael said, who works at N.W. Farm Supply in Hermiston.
Michael said she first really got into cosplay when helping to promote a new book by her mom, the author Bonnie K.T. Dillabough, who lives in Richland, Wash. She's currently in the middle of a collection of books called Dimensional Alliance. Michael would dress up as one of the book's characters during book signings.
While the popularity of cosplay has grown over the years, neither Michael nor Bryner are aware of many others in the Hermiston area. But they will be far from alone this weekend at RadCon 2023.
"It's fun," said Michael. "And it lets me put my creative side to use."
For more information on RadCon, visit the event's website.