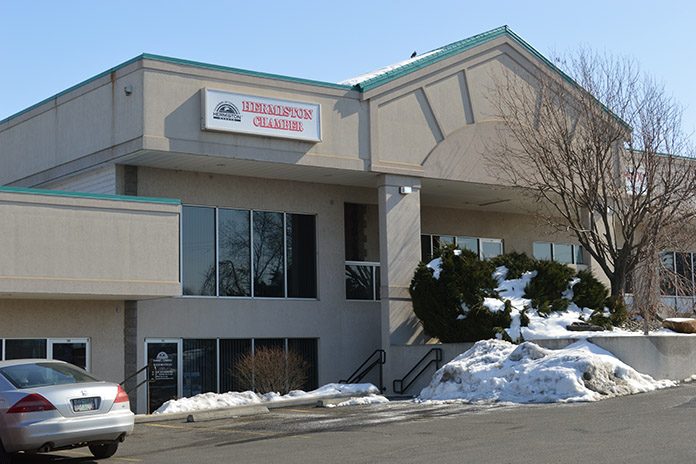 The Hermiston Chamber of Commerce will have a new building and event center after the Hermiston City Council approved a zoning change request at Monday's meeting.
The council approved the chamber's request to rezone 2 acres of land at the intersection of E. Evelyn Avenue and South Highway 395 from multi-family residential to outlying commercial.  The proposal required the council to approve an amendment of the comprehensive plan map designation for the property from medium density residential to commercial as well as the amendment of the zoning map from multi-family residential to outlying commercial.
The council action allows the chamber to locate a new building and event center on the property. The chamber has a purchase agreement with the property owners, Brian and Beverly LaFollette. The chamber will use grant money from the state to pay for the project.
The chamber is currently located in the Cornerstone Plaza off South Highway 395.
George Anderson, who is representing the chamber, said the chamber needs a new home and the proposed property "is truly a superb location."
Hermiston City Planner Clint Spencer said the property has sat vacant for years with little interest from potential developers.
Realtor Tim Mabry told the council that he has tried to market the property to developers but has been told the lot isn't large enough to build multi-family housing big enough to make it pay off.
Hermiston Chamber Board Chairman Paul Keeler said the board hopes the project will get started by late spring or early summer.
"Plans are very preliminary," he said. "We hope to break ground within the next three or four months."