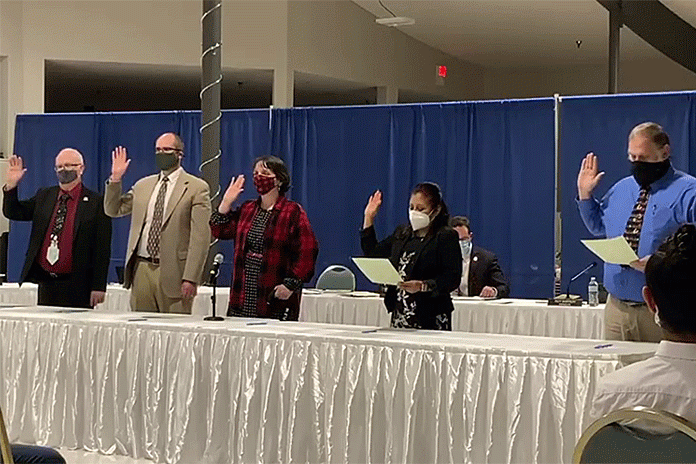 The Hermiston City Council said goodbye to one councilor and hello to three new councilors during Monday's meeting.
Last night was Manuel Gutierrez' last council meeting after announcing earlier this year he would step down at the end of this term.

He asked the council to continue "keeping a close eye" on the region's water issues and wished the new council good luck.
Hermiston Mayor Dave Drotzmann and the other councilors thanked Gutierrez for his time on the council and gave him a plaque for his service.
"I've looked up to you for your strong advocacy of the community," said Drotzmann. "Not just the Latino community, but all the residents. And you were always advocating and looking out especially for the little guy."
Gutierrez served on the council from 2004-2008 and again from 2015 to 2020. He served on the Hispanic Advisory Committee from 2012 to 2020 and the Hermiston Budget Committee from 1997-1999.
Three new faces will be joining the council at the start of the new year. Nancy Peterson, Maria Durón and Philip SpicerKuhn were sworn in Monday night. Durón and Peterson won seats on the council in November while SpicerKuhn was appointed last month to fill out the remainder of Doug Smith's term. Smith stepped down earlier this year.
Also sworn in Monday were Councilors Rod Hardin and Doug Primmer, who won re-election in November, and Drotzmann and Municipal Court Judge Thomas Creasing, who were unopposed in the November elections.