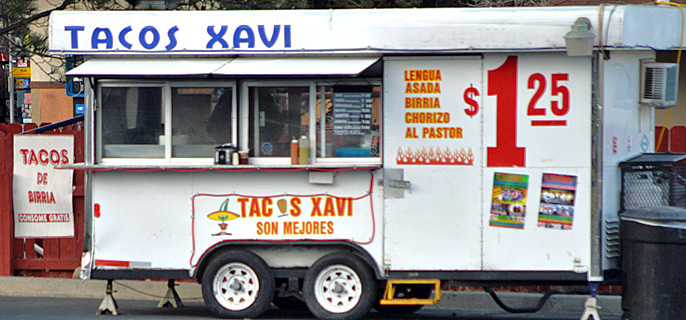 The ongoing effort by the Hermiston City Council to establish an ordinance regulating mobile food vendors continued Monday night and will stretch into at least September.
Monday's discussion during a meeting of the council focused, in part, on how many mobile food vending licenses a person can have. The original draft ordinance states that an individual can have just one license, but adds that the licenses may be freely sold and transferred to another individual.
Mayor Dave Drotzmann said limiting licenses to one per person would prevent a mobile vendor from growing his or her business.
"Limiting one spot for each vendor is limiting their potential growth," he said. "What if I want expansion opportunities?"
Hermiston City Councilor George Anderson said the purpose of the limit was to avoid one person buying up all the licenses.
"We're trying to avoid one person monopolizing the mobile food vending business," he said.
The draft ordinance was written by the council's subcommittee on mobile food vending. The subcommittee's members are Anderson and councilors John Kirwan and Manuel Gutierrez. The city has identified nine mobile food vendors and will limit the number of available licenses to the number of current vendors who apply within six months of the ordinance taking effect. If only six apply, then only six licenses will be available.
Hermiston resident David Lamb asked the council why it was limiting the number of available licenses. If someone wishes to operate a mobile food vending business in order to sell Italian food or soup, for example, they should be considered for a license, he said.
Kirwan said the number of available licenses could be increased in the future as Hermiston's population continues to grow.
"This is a living, breathing thing and can, over time, be changed," Anderson said.
The city council will take another look at the draft ordinance at its next meeting after city staff incorporates some of the proposed changes.