Daren and Paulette Dufloth have transformed the former Riverside Bar & Lounge in Umatilla into a family-friendly, bistro-style restaurant.
They have completely remodeled the restaurant to match their new business model. They are now able to offer the community a gathering space for events, business meetings, and private parties. They will also be offering live music on occasion.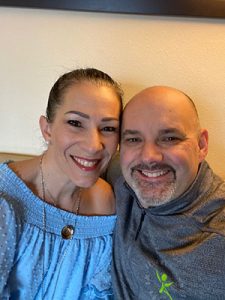 With the current back-to-baseline orders from the governor, however, they are providing take-out services from The Bridge's location at 1501 6th St, Umatilla.
The Bridge is open Monday through Saturday 11 a.m. to 8 p.m. To order, give them a call at 541-922-4112.
Umatilla Electric Cooperative is a partner in this project along with Columbia Bank, the city of Umatilla, and the Small Business Administration.
"Umatilla Electric Cooperative is committed to making investments in our communities," said Lisa McMeen, UEC Vice President of Administration. "We are excited to be a part of the Dufloth's vision for their business and believe it will be a tremendous asset not only to Umatilla but to the entire UEC service area."
"The city of Umatilla is committed to helping businesses as is the Umatilla Electric Cooperative Business Resource Center," said Greg Smith, executive adviser of the UEC Business Resource Center. "We stand ready to assist business owners and entrepreneurs and are happy to be a part of the Dufloth's successful project."