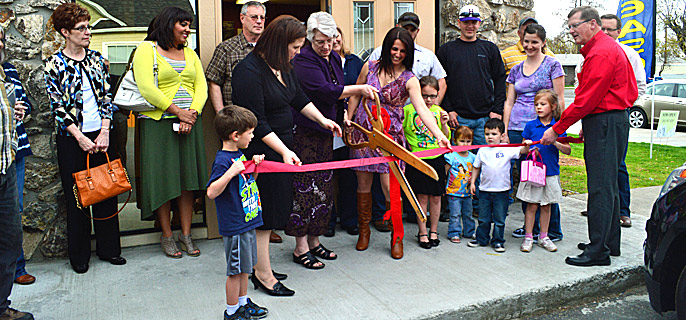 For several years, CPA Kathryn Erz and her daughter, Stacey Stanek, worked side by side in a home office. But they knew if they wanted to grow their business, they would have to become more visible and move into an office building in town.
But Erz had another reason for wanting a bigger space for her business. You see, Kathryn is right handed and Stacey is a lefty and while a successful accounting business typically doesn't depend upon which hand is your dominant one, it can, in fact, be a problem when a righty and a lefty share the same desk.
"Whenever I went out, she would move all my stuff to the other side of the desk," Kathryn said. "Then when I came back, I'd move it all back. When I went back out, she'd move it all over again."
Clearly, for this business to grow – and for the sake of their sanity – they were going to have to find a more suitable working space.
And they did.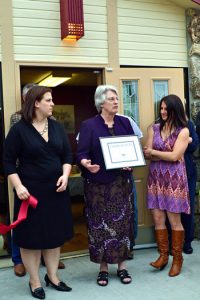 On Wednesday evening, the Hermiston Chamber of Commerce hosted a Grand Opening for Columbia River CPA Services at its new location, 389 W. Hermiston Ave.
"We're ready to grow," Stenek said Wednesday prior to the ribbon-cutting ceremony. Erz said the increased visibility has already had a positive impact on business.
"We've had a 50-percent increase in clients just since we opened in February," she said. "We're visible now – people can see us."
Columbia River CPA Services is staffed by Erz, and Stanek, who is an accountant, and receptionist Crystal Chase, who is finishing up her accounting degree. The business offers a wide range of tax services as well as accounting services.
Prior to becoming a full-time accountant, Erz taught school in Hermiston. But her heart was in accounting and it was just a matter of time before she opened her own CPA business.
"I loved teaching, but it was not what I wanted," she said. "I wanted to be a CPA."
Chamber Executive Director Debbie Pedro welcomed Erz, Stanek and Chase to their new location and thanked them for their work in renovating the building, which formerly was home to an orthodontist practice before sitting empty for an extended period of time.
"We really appreciate what you've done and your contributions to the chamber," Pedro said.
For more information on Columbia River CPA Services, e-mail them at Kathy@columbiarivercpa.com or call 567-8205.