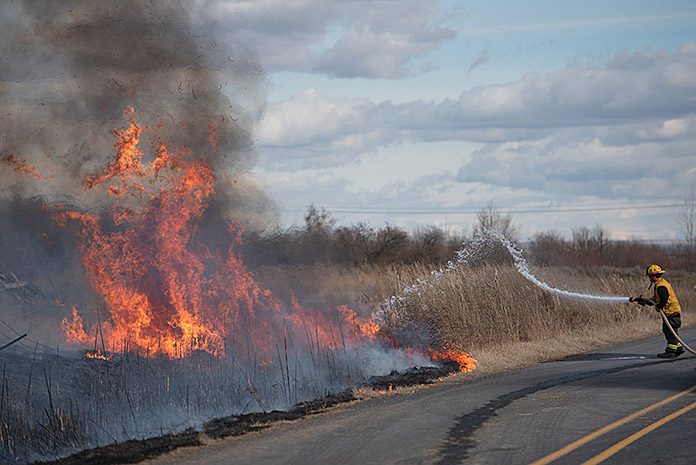 Umatilla County Fire District #1 was dispatched to a grass fire Thursday afternoon on Liberty Lane.
Upon arrival, crews extinguished the fire along the fence line on Liberty Lane, and Battalion Chief 21 sent crews to the north side of Bensel Road to stop the grass fire from spreading. Mutual aid was provided by Umatilla Rural Fire Protection District and Echo Fire Department.
No injuries were reported and the cause of the fire is currently under investigation.