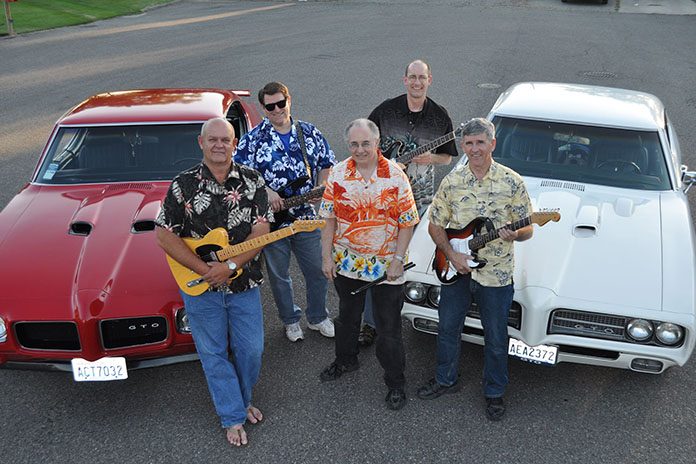 Cruise Control will perform for the Music in the Parks outdoor summer concert series at 7 p.m. tonight at the Irrigon Marina Park, located off Highway 730 in Irrigon.
Cruise Control is a '50s, '60s, '70s and '80s cover band that plays rock, pop, and country rock music. Together with their unique blend of voices, they play everything from the hard drivin' rock and roll to the softer melodies that bring back the memories of special occasions and invite the listener to reminisce over experiences that used to be so clear. Feel free to tap your toe, dance, or just sing along, whichever makes you happy. From time to time the band provides an open mic for people in the audience to display their talents or fulfill their dream of singing with a rock band. The band is very versatile and many times will take requests from the era they cover.
The Music in the Parks concert series is held each summer alternating between Boardman and Irrigon Marina Parks. The concerts are free to the public and begin at 7 p.m. on Mondays through Aug. 13. Visitors are encouraged to bring chairs and blankets. Concessions will be available for purchase at the Boardman events, courtesy of the Boardman Little League. The Music in the Parks series is funded by the Morrow County Unified Recreation District and Portland General Electric and sponsored by the North Morrow Community Foundation.
Additional dates and performers during the season include the MissyG Band in Boardman on July 23; on July 30 in Irrigon are the Buttercreek Boys; guitar duo Blue Mt. Spanish Sound in Boardman on Aug. 6 and in Irrigon on Aug. 13 is the band Brass Fire. In the event of inclement weather, Boardman performances will be held at the SAGE Center and Irrigon performances will be held at the Irrigon Senior Center.
For more information about the Music in the Parks concert series, contact Jackie at 541-720-1289.