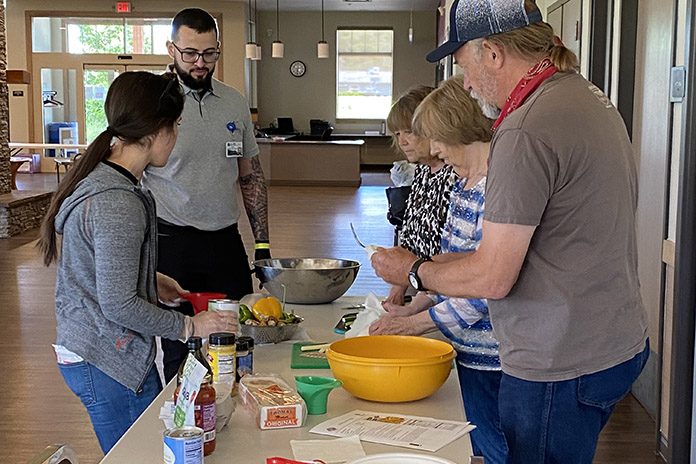 The Good Shepherd Community Health Foundation is accepting applications for its fall grant cycle, but the deadline is looming.
Applications are due by July 31. Applicants from West Umatilla County and North Morrow County will receive first priority. Grants will be awarded to health-related projects and programs.
The foundation aims to help develop the quality of life in the local area by supporting health-related projects and programs.
One example of a project that received grant funding from the health foundation was a program run by Good Shepherd Community Health & Outreach. It received a grant for more than $5,000 to support cooking classes for seniors in the community to help them make healthy diet choices in a budget-friendly way.
"All of our senior cooking classes are held at the Hermiston Senior Center monthly throughout the year," said Jessica Reker, MPH, RN, and director of Community Health & Outreach.  "Seniors are able to further develop their cooking skills and are able to take home additional food and supplies after the class.  According to our recent Community Health Needs Assessment survey, only 27 percent of adults 65 and over consume five or more servings of fruit and vegetables per day.  This grant funding has allowed us to offer these classes to support our seniors in a fun, simple and budget-friendly way."
Other considerations for awarding grants include the probability of success of the project as well as the scope of benefits to the community.
The foundation will also be monitoring funded projects to make sure the money is well spent and to remain accountable to donors.
Groups or individuals interested in being considered for funding should go to the foundation's website or call the foundation office at 541-667-3419.