A Weston man is in jail after a nearly head-on collision on Highway 11 that took the life of a Milton-Freewater woman.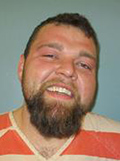 According to the Oregon State Police, a 2007 Dodge pick-up driven by John McKenzie Mattila, 24, collided nearly head on into a 2012 Ford Fusion operated by Adelaida Solis Torres, 52. The collision happened around 7 p.m. on Friday, Feb. 22 on Highway 11 about a mile northwest of Weston.
The OSP said Mattila fled the scene before emergency personnel could respond.  Mattila was later located and subsequently arrested on charges of manslaughter, driving under the influence of intoxicant, failure to perform duties of a driver, third-degree escape and resisting arrest. He was also charged warrants for failure to appear, second-degree escape and first-degree theft. His total bail was set at $330,000.
Solis Torres sustained fatal injuries and was pronounced dead at the scene.  At the time of the crash, Solis Torres was working for the Department of Human Services and operating a state-owned vehicle.
"Our sister in public service was taken from us last night, by a selfish and preventable act of impaired driving," said Oregon State Police Superintendent Travis Hampton. "Our hearts go out to her family and colleagues at the Department of Human Services.
Oregon State Police was assisted by the Umatilla County Sheriff's Office, Umatilla County District Attorney's Office, East Umatilla County Fire and Ambulance, and the Oregon Department of Transportation.