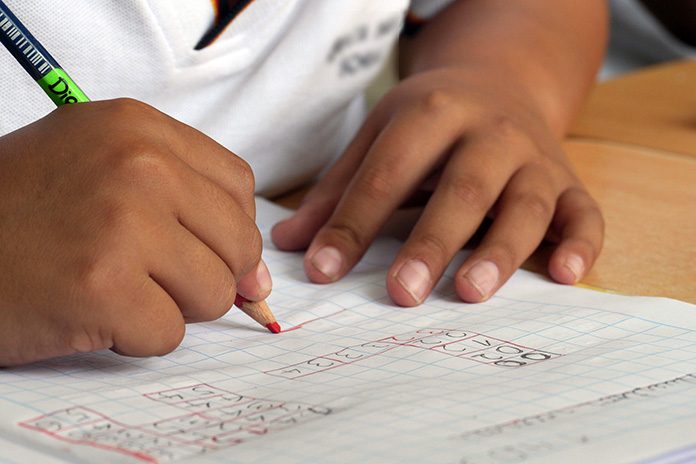 The Milton-Freewater Unified School District wants students and families to know the importance of good school attendance and is enlisting local businesses to promote that message.
The Oregon Department of Education defines Chronic Absenteeism as a student missing 10 percent of more of the school year, including excused or unexcused absences. If a student misses as few as two school days a month for an entire academic year, they are considered chronically absent, which can lead to decreased academic achievement. It can also lead to a higher chance of dropping out of school.
Travis Phelps, vice principal at Central Middle School, has been working with Landon Braden, the regional chronic absenteeism coordinator for eastern Oregon. Phelps and Braden developed a community campaign in Milton-Freewater targeting local businesses, helping to make improved attendance a community-wide effort. They have printed yard signs and window signs that local businesses display.
Phelps said enlisting business support is one way the school district can interact with families, where they shop and where they work. "Our businesses are partners in building the message. Any impact the school district has ends at 3 p.m., but when parents and students see it outside of school hours, that's great reinforcement," Phelps said.
The effort, entitled Every Day Matters, emphasizes in levels K-8 that students should be at school every day. "Attending school on a regular basis has a huge impact on academic success. An extra 10 days out of school, even as early as kindergarten and first grade, can have ripple effects all through the K-12 years," Phelps said.
McLoughlin High School has its own program, Strive for 5, with the intention for students not to miss more than five days of school during the school year. Mac-Hi's attendance goal is 90 percent, and their first semester rate was 89.11 percent.
Regional coordinator Braden, who is based in La Grande, works with 26 districts to help reduce chronic absenteeism. He partners with administrators, using data, tools and resources to build a program that works for their students and district. "We know chronic absenteeism is a difficult problem to solve and what works in one district may not work in another. We want to develop solutions alongside districts based on the unique needs in each district," Braden said.