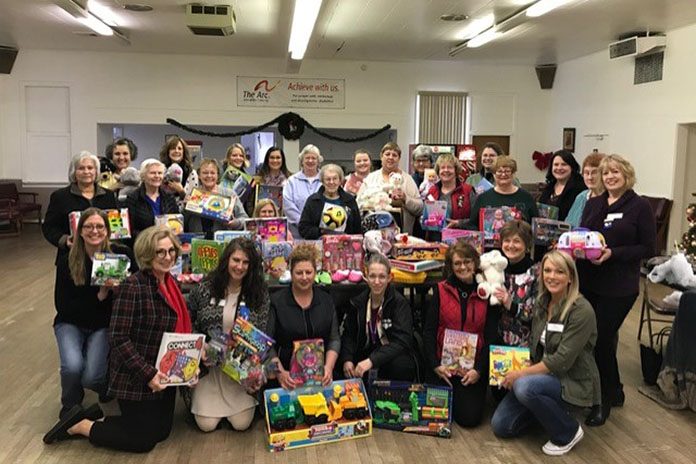 Local businesses and service clubs are pitching in to help make Christmas brighter this year by contributing to the Hermiston Police Department's annual Christmas Express.
Among those contributing toys were members of Altrusa International of Hermiston. At the club's most recent meeting, members brought in toys to contribute to Christmas Express. Club member Nancy Lauck said the annual event "always brings smiles."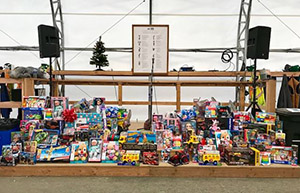 JH Kelly Construction also donated dozens and dozens of new toys to the police department's program.
On Tuesday night, HPD staff and volunteers spent the evening assembling food boxes and wrapping gifts. HPD employees were joined by their families and Hermiston Mayor Dave Drotzmann and City Manager Byron Smith, members of the Hermiston City Council and city employees.
The Walchli family also pitched in to help along with their annual donations to the program.
"Thanks to everybody who came out to help and to those who donated," said HPD Lt. Randy Studebaker.
The Christmas Express program started in 1969 and provides food and gifts to hundreds of local families.