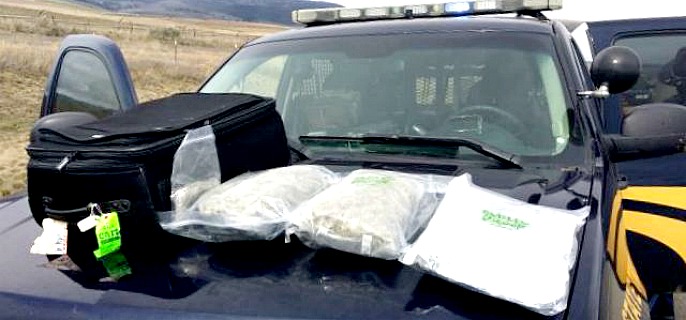 A Portland man is facing drug charges after an Oregon State Police trooper discovered three pounds of marijuana in his vehicle following a routine traffic stop.
The arrest took place around 12:30 p.m. on Wednesday on Interstate 84 near North Powder. The trooper stopped Jesus Macias, 35, for speeding. Macias was driving eastbound in a rented 2013 Ford Fusion with Arizona license plates. The trooper discovered the marijuana inside a suitcase in the back seat of the Ford. The estimated value of the marijuana is $7,500.
Macias was taken into custody and lodged in the Union County Jail on charges of unlawful possession, distribution and manufacturing of a controlled substance.
The OSP Drug Enforcement Team is continuing the investigation.
More Stories from Northeast Oregon Now:
Man Busted with Safe Full of Marijuana
Mystery Solved: Diploma to be Delivered 87 Years Later
Hermiston's Stardust Takes 2nd at State