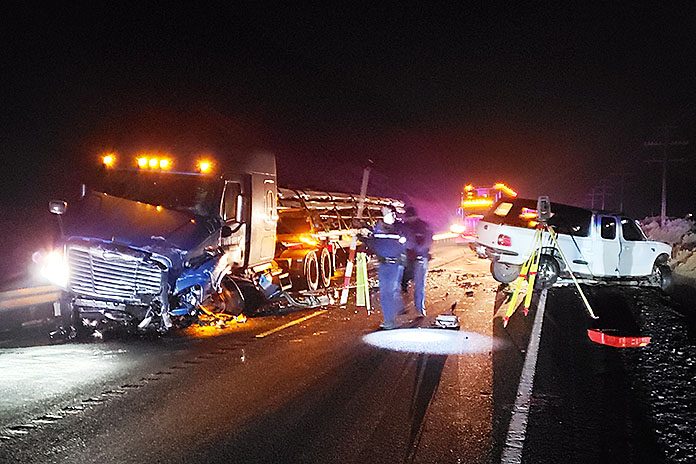 A two-vehicle collision on Highway 730 on Wednesday left one motorist dead and another injured.
The Oregon State Police responded to a report of a crash on Highway 730 around 8:40 a.m. near milepost 202.
According to the OSP, a 1999 Ford F-150 PU was westbound on Highway 730 when, for unknown reasons, it crossed into the eastbound lane and collided with a 2011 Volvo semi-truck with a flatbed trailer loaded with metal products. The semi was operated by Steven Unruh, 64, from Nampa. Idaho.
The operator of the Ford F-150 sustained fatal injuries and was pronounced dead at the scene. The name will be released after next of kin has been notified.
Unruh was transported to Good Shepherd Medical Center in Hermiston.
Highway 730 was closed for approximately four hours. OSP was assisted by Umatilla Fire District #1 and the Oregon Department of Transportation.