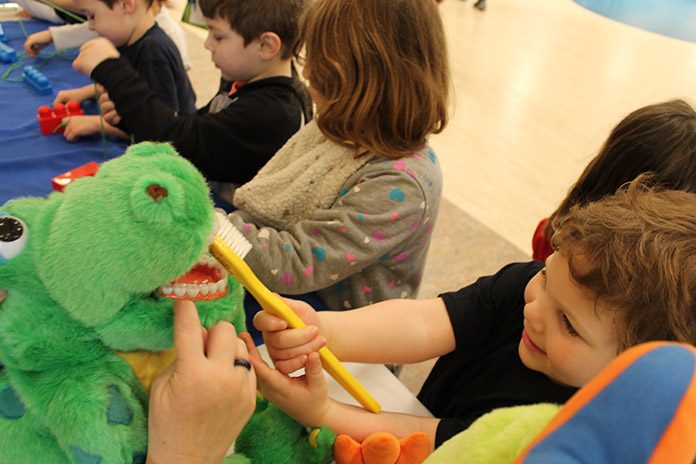 The InterMountain Education Service District recently received several grants for its Oral Health Program that serves students in eastern Oregon.
The Oregon Community Foundation granted $60,000 for the 2019-2020 school year. This is the final year for this funding.
The IMESD received $6,115 from the Good Shepherd Community Health Foundation, $4,488 from Wildhorse Foundation, $1,630 from Pendleton Trust Foundation and $1,000 from Hermiston Kiwanis to provide dental health education materials to elementary schools in Morrow and Umatilla Counties. Each elementary school will receive their own mini dental education lab with lessons on tooth brushing, flossing, the importance of fluoride varnish, nutrition and teeth and sealants.
Another part of the Oral Health Program involves expanded practice dental hygienists from Advantage Dental from DentaQuest who provide screenings, fluoride treatment, sealants, dental kits and referrals for students ages pre-kindergarten through twelfth grade. From July 1, 2018 through March 31, 2019, the program served more than 8,000 children.
"We are excited to have continued funding through the Oregon Community Foundation and local support from so many foundations and Advantage Dental from DentaQuest in order to ensure the sustainability of our program through the 2019-20 school year and beyond," said Cathy Wamsley, coordinator of IMESD's school-based Oral Health Program.
The IMESD serves 18 school districts across Morrow, Umatilla and Union counties.