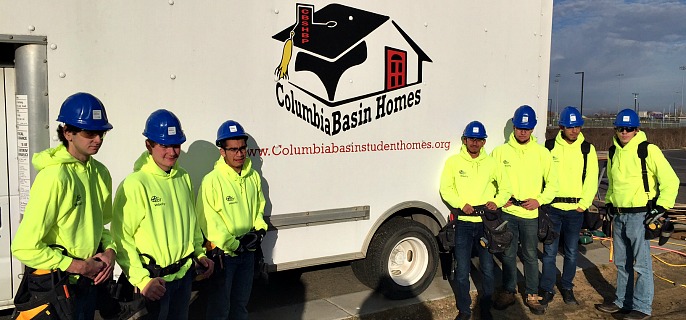 Students participating in the Columbia Basin Student Homebuilder Program (CBSHP) got a nice assist recently when Eastern Oregon Telecom dropped by the job site and donated EOT sweatshirts to keep them warm while building a house in the winter weather.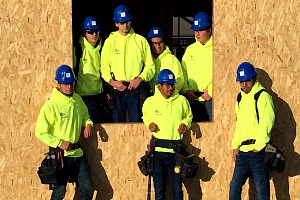 EOT representatives took a tour of the current home in progress and gave them the sweatshirts.
"We are impressed with the talented team of students and look forward to touring the finished home," said EOT Assistant General Manager Connie Stevenson.
The student homebuilder program is offered by the Hermiston School District for students to participate in the design, construction, and sale of a local residential home.
Working shoulder-to-shoulder with skilled architects and engineers, students research and design the home to be built. They are also involved in every aspect of the construction phase with the assistance from their professional partners in the Northeast Oregon Home Builders Association.
The proceeds from the sale of each home are used to fund the next project with a goal of producing a high quality home approximately every year.
The students are currently in the process of building their third home.
For more information, visit the program's website.