Hamley's Slickfork Saloon in Pendleton will welcome comedian Brooks Wheelan on April Fool's Day, Saturday, April 1.
Wheelan was a cast member as well as a writer for Saturday Night Live and has been a guest on CONAN, Late Night with Seth Meyers and numerous Comedy Central shows. He has released his own comedy album and a Comedy Central Half Hour special. Rolling Stone named Wheelan as one the Top 45 Acts of Bonnaroo Music & Arts Festival in 2014.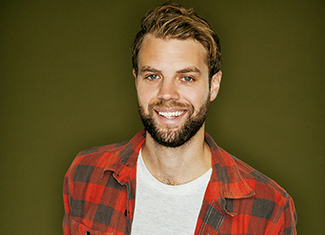 Wheelan's acting career includes Disney's Big Hero series, Netflix's I Think You Should Leave, HBO's Girls and the CBS series Hawaii Five-0. He hosted his own series of comedic travel vlogs called Travels and Such that aired on All Things Comedy.
Besides doing stand-up, Wheelan is hosting a popular podcast called Entry Level with Brooks Wheelan where he interviews other celebrities – mostly comics – about the horrendous jobs they held before they became successful and their dismal, dangerous, yet hilarious, experiences. The podcast was recently recognized by POPSUGAR as one of the 25 Best Comedy Podcasts of 2023.
Tickets are on sale now at wildhorseresort.com. A ticket includes admission, a full dinner before the show and $10 in free slot play at Wildhorse Resort & Casino. Doors open and dinner begins at 6:30 p.m., show begins at 8 p.m. The Slickfork Saloon is located above Hamley Western Store at S.E. 1st and Court Streets in Pendleton.