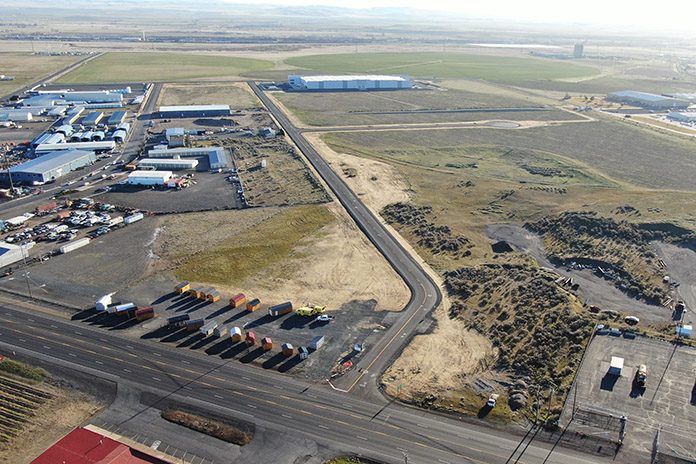 "A gem within a state renowned for its natural beauty."
That's how the city of Hermiston is described in a recent feature in Business View Magazine, an online publication focusing on business-related issues.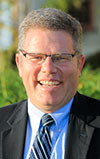 The feature is based on an interview between City Manager Byron Smith, the city's Director of Media Relations Daniel Wattenburger, and Business View Magazine's Editor in Chief Karen Surca. It was part of magazine's series covering economic growth and best city practices. According to the magazine, it has more than 840,000 subscribers across North America.
The following is an excerpt from the feature:
The growing city of Hermiston with a current population of more than 19,000 according to the 2020 US Census has a historically strong agricultural industry. While that industry's still thriving, Hermiston has built a reputation of employment opportunities in the logistics and data center sectors in recent years, according to City Manager Byron Smith. But to attract new workers, the community has also made investments in the local school district, its parks and recreation department, and an expanding retail center downtown.
"We've made decisions to help attract new employers and residents here," Smith says. "Whatever it takes to support families is what we want to do."
What it has taken are the brand-new Loma Vista Elementary School and rebuilt and expanded Rocky Heights Elementary School, needed to address the growing population of young families. Additionally, other voter-approved infrastructure and technological upgrades have been made throughout the district.
Perhaps more than anything Hermiston has highlighted what really makes the community so special – its outdoor natural wonders – one of the driving reasons behind its growth and popularity. It is the largest city in eastern Oregon, nestled perfectly in the heart of the beautiful Columbia Basin, perhaps best known for its diverse agricultural bounty and expansive hydropower generation.
The article covers a wide range of topics and highlights several projects the city has embarked on or completed including urban renewal efforts, new housing projects, the opening of the South Hermiston Industrial Park and more.
Nora Saliken, marketing director for Business View Magazine, explained why the publication chose Hermiston for the feature.
"We are always on the hunt for cities that are experiencing substantial economic growth, have exciting community developments in the works, or demonstrate exemplary best practices in city management," Saliken said. "Hermiston ticks all of those boxes."
The feature is actually the second article Business View Magazine has written about Hermiston. The first was in 2018 and was part of the magazine's series on sustainability and economic development in U.S. cities.
Smith said the features can't help but raise the profile of Hermiston and perhaps attract interest among other industries and companies in taking a serious look at locating here.
"I think it could attract someone's attention that might not have known much about the area without it," said Smith.
For the complete story, visit Business View Magazine.