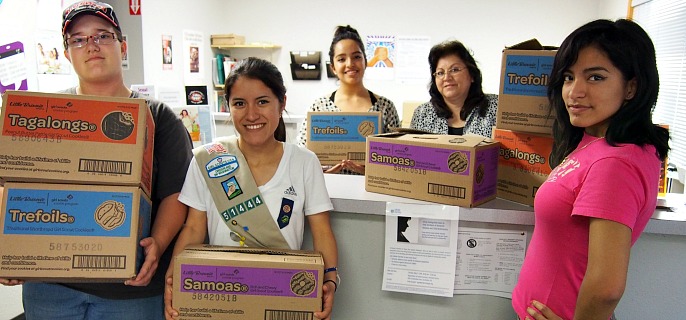 Girl Scouts of Oregon and Southwest Washington Troop 51444 recently made special cookie deliveries to two local charities on behalf of their customers from this year's sale.
The Hermiston-based troop of high school girls asked their customers if they would like to buy cookies and donate them to their two chosen nonprofit organizations as part of Girl Scouts' Gift of Caring program. Their chosen charities this year were Domestic Violence Services and Martha's House.
"We wanted to give our cookies to people who need symbols of support and affection the most," explained Sofia Gispert Tello, troop president. "By giving people cookies, we are telling them that they are not along and that there is someone – a whole troop of girls, in fact – that cares."
The troop also elected to also contribute the cookies it had left over following the sale. In all, 133 boxes of cookies were delivered with half going to each charity.