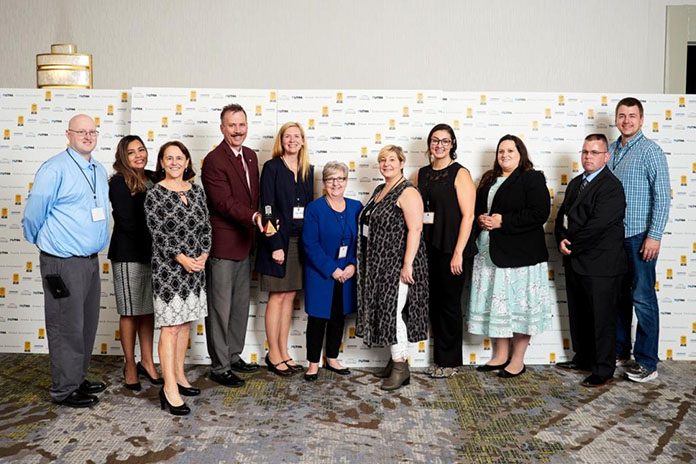 Good Shepherd Health Care System (GSHCS) has been awarded a 2019 Top Workplaces honor by The Oregonian/OregonLive for the third year in a row.
The list is based solely on employee feedback gathered through a third-party survey administered by research partner Energage, LLC.  The anonymous survey measured several aspects of workplace culture, including alignment (where the company is headed), connection (employees feel appreciated), and the basics (pay, benefits, flexibility, training), just to name a few.
"Top Workplaces is more than just recognition," said Doug Claffey, CEO of Energage. "Our research shows organizations that earn the award attract better talent, experience lower turnover, and are better equipped to deliver bottom-line results. Their leaders prioritize and carefully craft a healthy workplace culture that supports employee engagement."
Ninety-nine companies made this year's list, and GSHCS was one of 15 large companies (organizations with more than 500 employees) to receive this honor.
"Becoming a Top Workplace isn't something organizations can buy," said Claffey. "It's an achievement organizations have worked for and a distinction that gives them a competitive advantage."
This is the fourth time GSHCS has earned the Top Workplace honor since the program's inception eight years ago.
"It is an honor to be selected as a Top Workplace in Oregon," said President and CEO Dennis Burke. "I believe it is a testament to our employees' level of satisfaction and engagement with the organization and our community."
Burke said the strength of the GSHCS workplace culture is partially thanks to involvement in the surrounding communities.
"We look for people who are passionate about taking care of others and about serving," he said, while crediting the organization's mission and vision for setting a positive workplace tone.
Burke said a goal of GSHCS is to support the next generation of professionals aligned with that culture.  Serving a geographically large area, Burke said GSHCS works to bring health-care career training to a more rural community. Burke highlighted the Good Shepherd Community Health Foundation, as well as several grant programs, for providing access to necessary training throughout the region.
"To have a great place to live and work, you need to have a good health care system, and Good Shepherd is that," said Burke. "Our mission statement talks about compassion and quality, and those are two things we focus on first and foremost here."