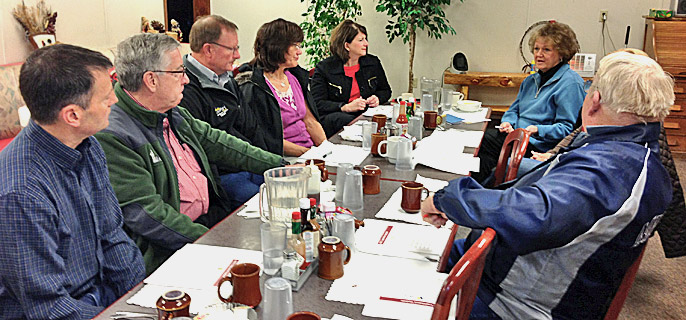 State Sen. Bill Hansell was one of two Senate Republicans who voted Thursday for a bill that will allow in-state tuition for immigrant students.
The bill passed in the Oregon Senate, 19-11, and is expected to be signed by Gov. John Kitzhaber.
Thursday morning, prior to casting his vote, Hansell spoke with the Hermiston Chamber of Commerce's Government Affairs Team about the bill.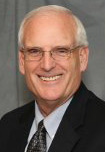 "I'm planning to vote for it," Hansell told the group gathered at the Pheasant Café. "But I want to get input from you folks in Hermiston on how you feel about the bill."
There was widespread support among those sitting at the table Thursday morning for the bill's passage.
"I am in favor of it," said Don Skeen. "It's not an expenditure and I see no advantage to keeping that blockade in front of them."
Until the bill is signed and goes into law, immigrant students living in Oregon who wish to attend an in-state college or university have to pay out-of-state tuition, which can be anywhere from three to four times higher than in-state tuition.
The bill allows in-state tuition rates for students who graduate from high school, who attend Oregon schools for three previous years and have been in the United States for at least five years.
Chamber Executive Director Debbie Pedro also voiced her support for the bill's passage.
"So many of these kids have done a great job in our school system and they want to go on getting their education in our schools," she said. "And it encourages them to pursue citizenship."
Part of the bill requires that illegal immigrants who are eligible to pay the in-state tuition must also agree to pursue legal status or citizenship.
The bill, however, does not allow illegal immigrant students to receive state or federal financial aid. Margaret Saylor, a member of the chamber's Government Affairs team and who spent 37 years with Blue Mountain Community College, said without access to financial aid, those students with college aspirations still face roadblocks in their efforts to further their education.
Saylor said many students whose parents are illegal immigrants live at or near the poverty level and have no way of paying for college without financial aid.
"They're really Americans and they need a college education to further themselves," she said.
Hansell said leaving out a financial aid provision made the bill more palatable for lawmakers.
"It was designed that way because it diffuses the argument that they're taking money that could go to our citizens," Hansell said.
The current bill was passed by the House on a 38-18 vote on Feb. 22. The Senate passed similar bills in 2003 and 2011, but both died in the House without reaching a vote.