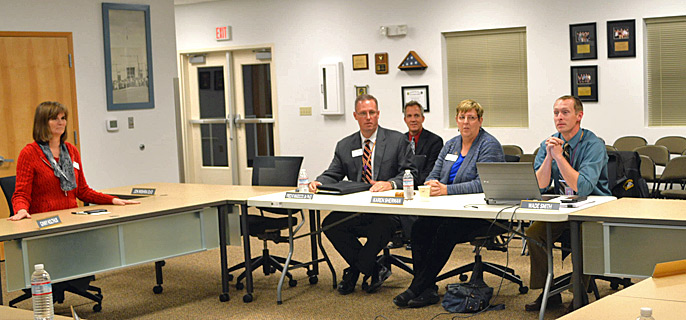 The Hermiston School Board liked what they heard about Kevin Headings and wasted no time Monday night unanimously approving his selection to be the next principal at West Park Elementary School.
Headings, who currently is the Stanfield school superintendent and principal of Stanfield Elementary School, will replace interim West Park Principal Bryn Browning, who took over for Shane Pratt after his resignation in October.
Headings was appointed to serve as principal of Stanfield Elementary School in August 2005. In January 2010, he took over the role of superintendent of schools in addition to his duties as principal He has served in the dual role for the last three and a half years.
During his tenure in Stanfield, Headings has overseen improvements in the performance of the district's schools. Last fall, both Stanfield Secondary School and Stanfield Elementary School were given "Outstanding" ratings, the highest rating an Oregon school can receive. Stanfield Secondary School's "Outstanding" rating was the third time in four years that it has received the highest rating.
Headings was one of four finalists for the West Park job. Those finalists came from a pool of about 24 applicants. Hermiston School Superintendent Dr. Fred Maiocco recommended Headings from the four finalists. Monday's vote to select Headings came after an executive session in which Maiocco presented the board with the findings of his reference checks on Headings. Also during the executive session, the board had a chance to ask Headings a few additional questions prior to adjourning and returning to the open meeting.
After the vote by the board, Maiocco shook Headings' hand and told him he could start preparing for his new position immediately.
"I'm very excited," Maiocco said. "You can start coordinating with Ms. Browning tomorrow."
Headings will begin his duties as West Park principal on July 1.