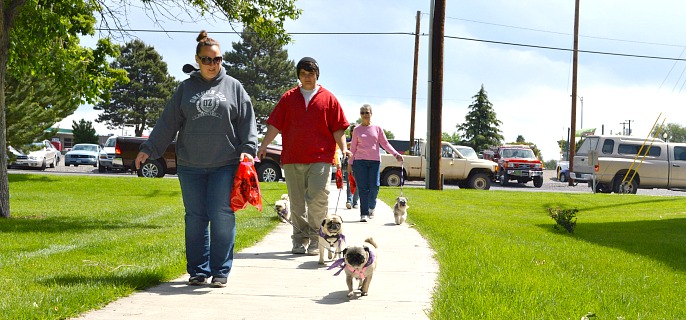 The fifth annual Hermiston Bark for Life fundraiser will be held on Saturday, May 16 at McKenzie Park.
The event gives dog owners and their dogs a fun day of exercise while raising money for the American Cancer Society at the same time.
A 5K run or walk starts at 8 a.m. with registration at 7:30 a.m. Other events go on from 10 a.m. to 1 p.m. and inlcude a silent auction, dog training, a dog wash, face painting and more. For more information, call Jennifer Pittam at 541-230-0780.