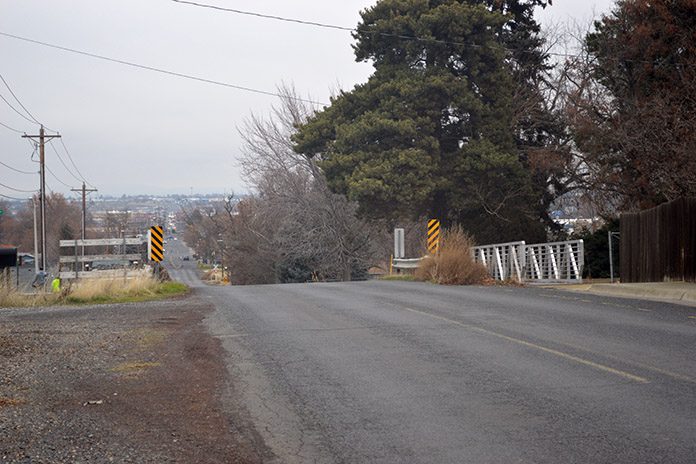 Drivers who use South First Street to access areas like Gettman, and Feedville Roads south of Hermiston should begin to plan alternate routes for this spring when the city works to replace a deteriorating bridge over the canal near S.E. Crestline Drive.
Work is expected to take place from early February through the end of March.  Bids for the project were received by the city on Thursday, and additional detail about exact closure dates will be published as they are finalized with the contractor.
Replacement of the South First canal crossing is one of several capital improvement plan priority projects approved by the Hermiston City Council in 2017.  The existing canal crossing is approaching the end of its useful life, and will be replaced with a much wider box culvert in order to accommodate continued growth along this key north-south corridor.
"The fact that this bridge closure is going to cause some major challenges for people to navigate around really highlights how important this road section is now, and how it will continue to grow in importance in the future," said Mark Morgan, assistant city manager.  "Due to the canal and railroad crossings in this area, there simply aren't any easy detours, which is why as our community continues to grow to the south, we need to work hard to develop additional street routes through this area."