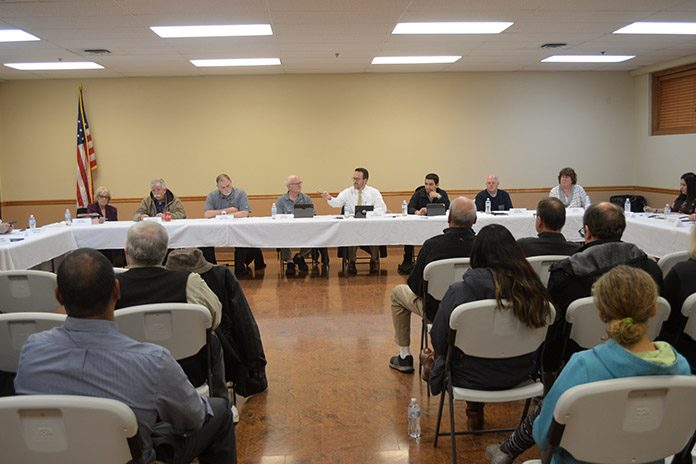 Beginning in February, garbage rates for most Hermiston residents will increase by $1.55 a month, with an increase in water and sewer rates starting in March.
The increase goes into effect following Monday night's 7-0 vote to approve the garbage rate hike requested by Sanitary Disposal Inc.
The increase impacts residents with 90-gallon cans and will bring the monthly garbage bill to $18.80. Residents who use the smaller 35-gallon cans will not see an increase in their garbage rates.
Mike Jewett, general manager of Sanitary Disposal, told the council that rising costs, in part due to the state's increase in the minimum wage, are the reason for the rate increase request.
Last fall, the Umatilla and Morrow County commissioners passed a similar rate hike of $1.70 for customers outside the Hermiston city limits as well as Boardman and Irrigon. The last time garbage rates in Hermiston increased was in May 2016, around the same period that the state raised the minimum wage.
"I appreciate the great service and hard work by Sanitary Disposal to keep rates the lowest in the area for Hermiston residents," said Hermiston Mayor Dave Drotzmann.
Water and sewer rates for Hermiston residents will also go up by 1.8 percent in March. City official say this is due to inflationary adjustments built into the city's utility rate structure. The small annual rate increase is designed to avoid large increases in the future while funding long-term infrastructure projects.