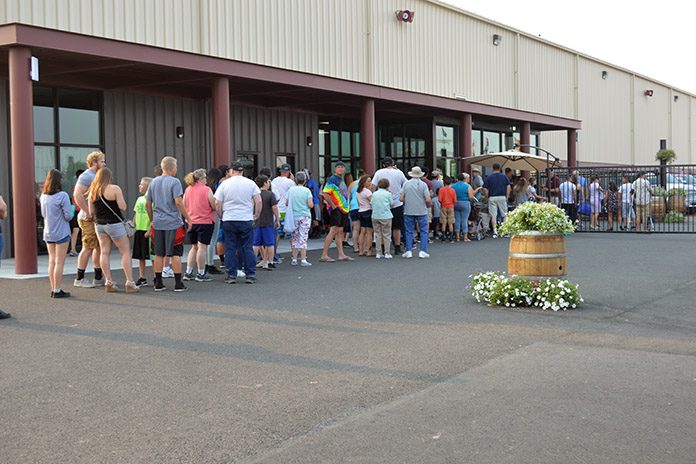 The Hermiston City Council unveiled a draft strategic plan for the Eastern Oregon Trade & Event Center (EOTEC) during Monday's meeting.
The plan, put together by SSW Consulting out of Portland along with key input from city officials and community members, highlights the public's hopes, expectations and concerns for EOTEC.
Among the recommendations in the plan are a number of facility improvements including landscaping and overall beautification of the property; improve access to EOTEC and its parking; build an indoor arena as well as a multi-sports facility. Other suggested improvements include securing water rights and improving the RV/camping area.
The draft plan also calls for improvements to the operations of the facility. Specifically, it recommends improving customer service; establish vendor contracts; clarify leadership and staff roles; and provide more meeting space for community or nonprofit groups.
The plan also addresses marketing and recommends upgrading the EOTEC website; develop an overall marketing plan; hire a marketing and sales person; partner with local and regional tourism efforts; and develop a consistent EOTEC brand.
The plan also calls for an increase in the scope of events held at EOTEC. Much of the plan comes from feedback from surveys and meetings with community members. The survey – with 543 respondents – was conducted in both English and Spanish from June to October. Of the events the respondents attended in Hermiston, the highest tallies were the Umatilla County Fair, the Farm-City Pro Rodeo and Funfest.
Respondents were asked what events they would like to see come to the area and the overwhelming response was concerts, followed by food festivals, farmer's markets, beer and wine festivals, arts and crafts festivals and sporting events.
An open house was held at EOTEC in October and was attended by about 100 people, mostly families. That group, too, was asked about events they would like to see at EOTEC and 37 suggested a Festival of Lights; 22 wanted to see more youth or teen events; 17 wanted to see monster truck-type events; 13 wanted motocross events; 11 wanted farmer's markets; 10 suggested food and wine festivals; and 10 were interested in outdoor shows.
The plan is expected to be changed or amended over time.