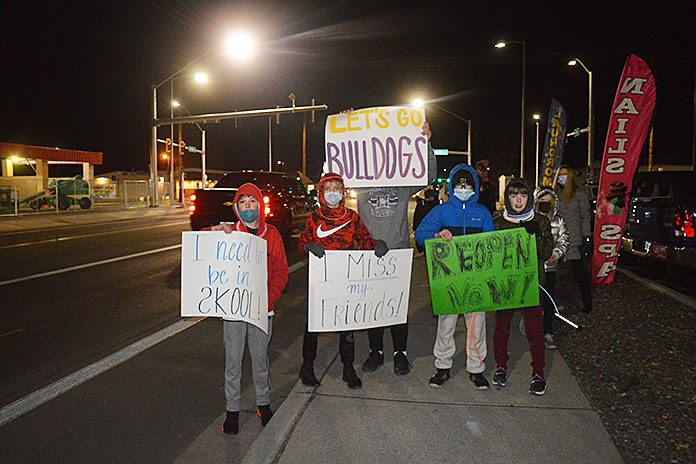 Another Rally for Our Students is set to take place in Hermiston on Saturday in an effort to encourage the state to move to full-day, in-person school five days a week.
The rally will be in conjunction with similar rallies around the state on Saturday.
This event follows last month's rally prior to the Hermiston School Board meeting on Feb. 8.
Community members are encouraged to attend the rally set for noon at the Hermiston High School tennis courts. Hermiston School Superintendent Tricia Mooney and the Hermiston School Board have been invited to attend.
Those attending are encouraged to bring signs and wear purple.