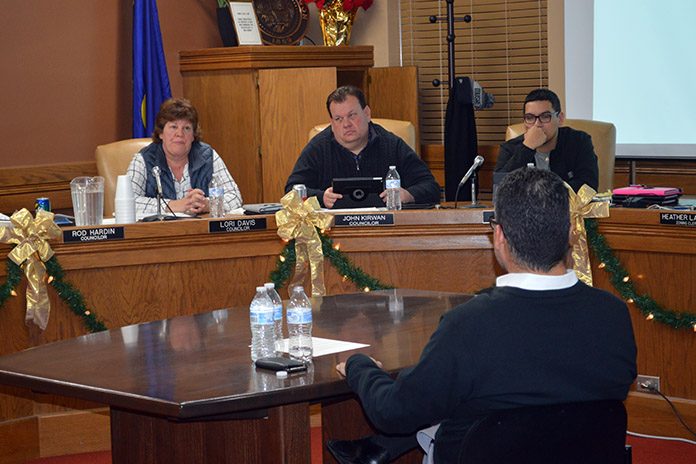 The Hermiston City Council on Monday approved adjustments on electric rates for all classes of service that will become effective on bills calculated after Dec. 31.
Hermiston Energy Services (HES) will adjust electric rates, ranging from 0.88 percent for small commercial accounts to an average increase of 2.56 percent for residential accounts. The overall effect for all classes is a combined 1.87 percent increase.
In its new residential rate, HES – which serves more than 5,300 accounts in Hermiston – has raised the monthly electricity delivery charge to $16 (up from $14) and will continue to charge 6.8 cents per kilowatt-hour.
The primary factor in the adjusted rates has been increases in wholesale electricity prices, said HES General Manager Nate Rivera. Over the last two years, HES' wholesale power provider, Bonneville Power Administration (BPA) has increased the cost over six percent to Hermiston Energy Services and other public utilities throughout the Northwest. HES' wholesale power costs comprise over 52 percent of its total operating expenses.
"We continue to expend great effort to keep BPA from raising their wholesale power rates," said Rivera. "However, we expect an increase to HES' wholesale electric rates again in October 2019."
Rivera said HES commissioned a Cost Service Analysis to help apply rate changes in a way that would better mirror how the HES is charged for wholesale power and to reflect the cost of providing service to various rate classes.
With the increase in the base charge, Rivera said the average residential electric bill in Hermiston will be $111. The U.S. Energy Information Administration estimates the Oregon average electric bill for residential customers is $155.79.
Hermiston Energy Services last approved a rate adjustment in June 2016.