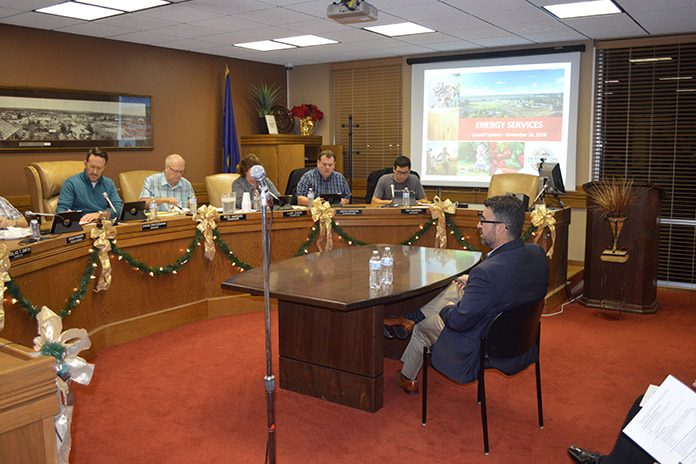 The Hermiston City Council tabled a resolution Monday night that would have increased rates for Hermiston Energy Services (HES) customers.
The council had planned to vote on the resolution that would have raised the base charge for customers by $2 per month beginning next year. The current base rate for residential customers is $14. The base rate for small commercial businesses is currently $35 and would go up to $37.
The primary reason for raising the rates, according to Nate Rivera, has been increases in wholesale electricity prices. Rivera, the superintendent for HES, said over the last nine years, HES's wholesale power provider, Bonneville Power Administration, has increased the cost over 38 percent to HES and other public utilities throughout the Northwest. HES' wholesale power costs comprise over 52 percent of its total operating expenses.
Hermiston City Councilor John Kirwan said he wanted more information about the current rates and how they are broken down and spent by HES. He also asked Rivera to come back with more information about how HES was using money saved from a bond refinancing.
The council voted 7-1 to table the rate hike until the next council meeting on Dec. 10. Councilor Manuel Gutierrez voted against tabling the resolution.