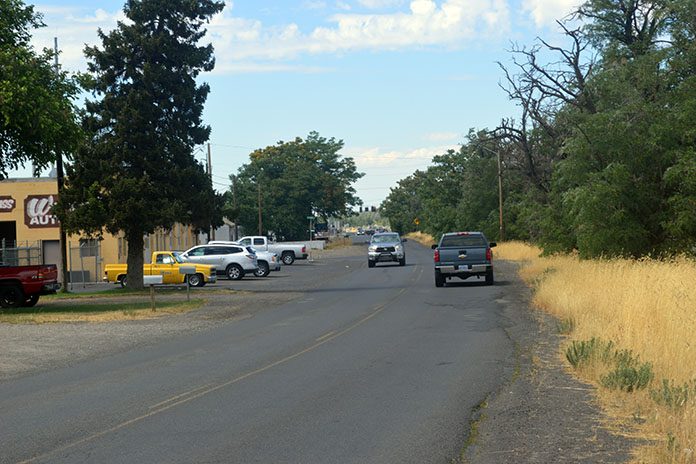 The Hermiston City Council will discuss Monday night the $4.5 million award from the Oregon Legislature for street upgrades to North First Place.
The funds were originally included in the 2017 statewide transportation package, which funded dozens of projects across the state.   Hermiston Assistant City Manager Mark Morgan said the need to prioritize the spending comes from the mechanics of the legislation, which specified the year which the city will receive funding as fiscal year 2022-23.  He said the delayed award date is largely due to cash-flow and bonding capacities as revenue to the state from the legislation ramps up.  However, there is concern that inflation could significantly reduce the impact of the funds, and limit the scope of work, said Morgan.  The project was originally presented to the legislature's Joint Committee on Transportation Preservation & Modernization in June, 2016 with an estimated cost of $4 million.
"We're very grateful to Rep. (Greg) Smith and the Legislature for funding our project because we know there were limited funds for an abundance of projects," said Morgan.  "Now we just need to do our part to make sure that we make the most of the funds allocated to North First Place."
An Intergovernmental Agreement (IGA) between the city and the Oregon Department of Transporation regarding the award will be considered by the Hermiston City Council on Monday.  The IGA lists a number of allowable projects for the stretch of First Place north of Hermiston Avenue including widening the street, installing sidewalks along the west side of the road, developing a multi-modal path on the east side of the road, and expanding the traffic signal at the intersection of First and Elm.  Based on the language of the legislation, only projects on First Place north of Hermiston Avenue are eligible.
"I know that as we start talking priorities, people will bring up other projects like signals at the high school or by the Public Safety Center; or paving this street or that, and I simply have to agree, because we actually presented a total of $39 million in projects to the legislature, but this is the project they chose to fund," Morgan said.  "The good news is that receiving these funds which are dedicated to this specific area will help the city keep other funding options open to tackle those other areas in the future."
Morgan said signal expansion at First Place and Elm is viewed as an important fix to encourage motorists to use First Place and reduce congestion on Highway 395.  Traffic currently heading north or south through the intersection is limited to one lane.  Left-turn movements often inhibit following vehicles from continuing through as the turning vehicle waits for traffic to clear.  This can often cause northbound and southbound traffic on First Place to wait through multiple signal cycles.
"We've got several hundred new housing units in various stages of planning or development on the north end of the city, so we need to do anything we can to encourage alternative north-south routes to Highway 395," Morgan said.  "The more vehicles we can encourage to use First and Elm, that's fewer vehicles trying to cram through Elm and 395."