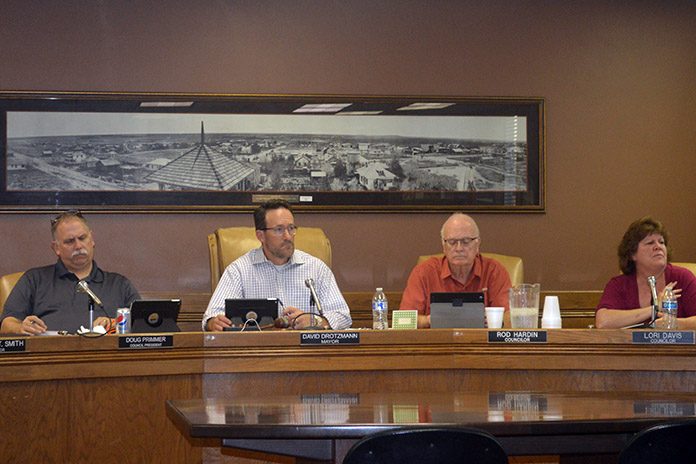 The Hermiston City Council updated its mobile food vending ordinance by increasing the number of available license and adding temporary licenses among other changes.
The rules were first instituted in 2013 to address the issue of mobile food trucks that remained in the same spot without ever moving to a new location.
The 2013 rules required mobile vendors to get a license from the city as well as to move from its location each night. They were also required to provide up to five parking spaces for customers. Mobile vendors were also excluded from operating in commercial zones.
Earlier this year, the city conducted an online survey to gauge people's views on the ordinance.
The survey found that 80 percent want more than just three permanent licenses; 89 percent want to allow food trucks downtown; and 92 percent support temporary licenses.
The city responded Monday by voting to increase the number of permanent licenses from three to six and by creating temporary 90-day licenses (four will be allowed at one time). Vendors will also be able to operate downtown.
The city also reduced the number of parking spots required for permanent licenses – down from five to three. Temporary license holders will not need to provide parking spaces.
The city also set the fee for a permanent license at $500 and a temporary license at $300.
Councilor Lori Davis questioned why the city was limiting the number of permanent licenses to six.
City Planner Clint Spencer said it was an attempt to rein in the number of mobile food vendors, which numbered 10 at the time. He added more licenses could be allowed if there was a need.
The changes passed the council unanimously, 8-0.