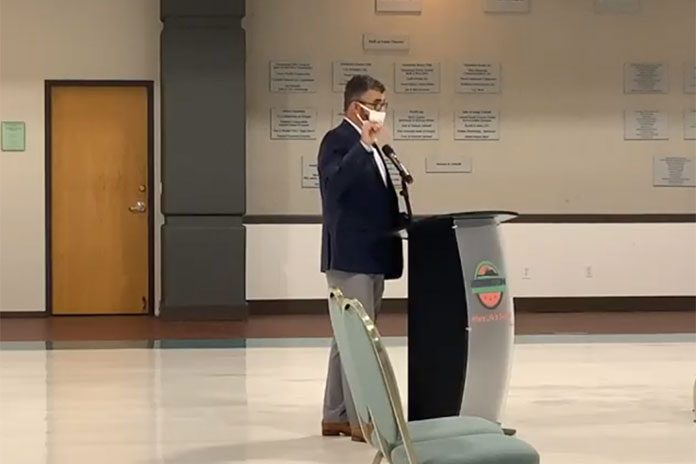 Hermiston Energy Services (HES) customers will see a rate hike next year – the only questions are when and by how much.
HES Superintendent Nate Rivera addressed the Hermiston City Council in a work session Monday night and asked for input on how to close a $1 million revenue gap between cost of providing HES services and the amount of revenue coming back.
HES residential customers currently pay an average of $111 per month – the lowest in the region. Rivera gave the council a couple of options to close the revenue gap and they both include overall rate hikes of 12.9 percent, which would raise the average monthly bill to $121.
Rivera suggested one option would be to implement the rate hike all at once in January. A second option would be to split it into two separate hikes – one in January and another in October. HES, which serves about 63 percent of residential residents, last raised rates in 2018 by 1.87 percent when it had a $1.2 million revenue gap.
"We're approximately in the same spot two years later," he told the council.
A third option would be to split the increases, but with a bigger hike first and a smaller one in October.
"It's a horrible time to be talking about rate hikes, but at the same time you need to understand where we're at financially," Rivera said. "Can we go another 18 months without a rate increase? We can, but we'll have to play catchup later. We have a responsibility to have a reliable electric grid and utility system that provides the services."
Mayor Dave Drotzmann said he worried about putting a financial burden on customers during the Christmas season and suggested holding off the increases until March.
The council asked Rivera to look at the numbers and come back with a recommendation, but indicated it would prefer to split the hikes over two periods and hold off implementing them until March.
"Not to downplay the impact of rate increases, but even so we're still among the lowest energy costs in the nation," said Drotzmann.
Rivera also told the council that the number of customers who are 90 days delinquent in their bills is increasing during the pandemic. In March, HES stopped shutting service off due to nonpayment during the pandemic. As a result, Rivera said it is difficult to get the customers to engage in ways to offset their energy costs with assistance, knowing their service will not be shut off.
Rivera said HES has a grant program to help low-income residents pay their energy bills. That program has since been expanded to include those experiencing emergencies and are temporarily unable to pay their bills. Amazon Web Services is working with HES to provide additional money to help residents pay their bills, and CAPECO has help available, as well.
"We can and will work with them, but we need to be able to get them to the table," he said.