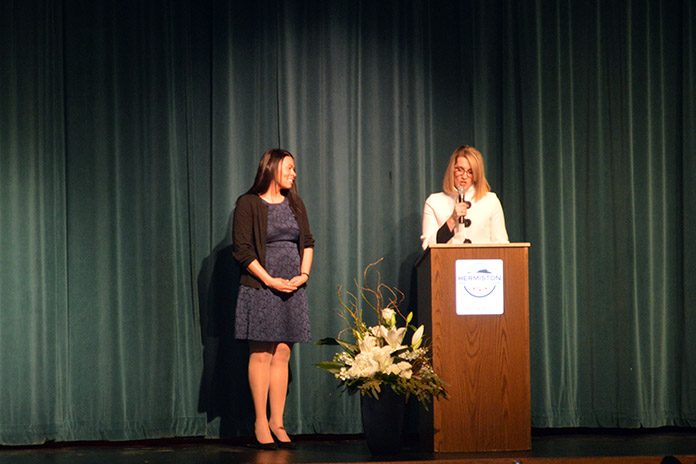 Jaclyn Jenkins, the 2019 Hermiston High School Distinguished Alumna, will visit HHS on Friday, April 12.
Jenkins will meet with Hermiston High School administrators and leadership students; tour Career and Technical Education and core classrooms; learn about the entrepreneurial side of the school through Dawg Prints, DECA DawgHouse, Java Dawg; and will visit with district administrators and school board members.
"I am excited to welcome Ms. Jenkins back to Hermiston High School to share all the changes that have transpired since she graduated," said HHS Principal Tom Spoo. "Ms. Jenkins has proven to be a very driven person. She is definitely an outstanding example for our students."
As the fifth Distinguished Alumni, Jenkins will be present at the school's Evening of Excellence on Wednesday, May 8, for honorary recognition and will then be a featured speaker at the graduation ceremony, scheduled for 7 p.m. on Thursday, June 6, at the Toyota Center in Kennewick, Wash.
Jenkins moved to Hermiston when she was 10 years old and graduated from Hermiston High School in 2001. She graduated cum laude (with honors) from Whitman College with a B.A. in history and a minor in English. Jenkins then moved to New York to pursue a law degree at Hofstra University School of Law, returned to Hermiston in 2009, and began her professional career with Umatilla County. In 2015, she became the chief deputy district attorney. As the chief deputy, she prosecutes all sexual abuse cases and major crime cases.