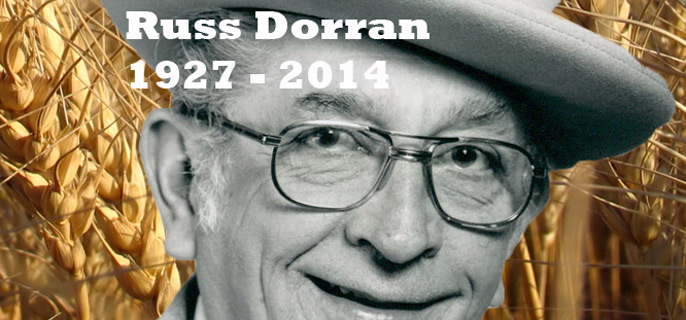 Russ Dorran, a leading light in the Northwest power industry who helped Hermiston grow from a farming hamlet to Eastern Oregon's largest city, has died at 86.
Dorran died Saturday, Jan. 11, 2014, at Kadlec Hospital in Richland after a short illness. There will be a 6 pm Rosary on Friday, Jan. 17 at the Burns Mortuary chapel and a 1 p.m. funeral Mass on Saturday, January 18 at Our Lady of Angels Catholic Church in Hermiston followed by burial with military honors at the Hermiston Cemetery. After the graveside service, a memorial reception will be held at the National Guard Armory, 900 SE Columbia Drive in Hermiston.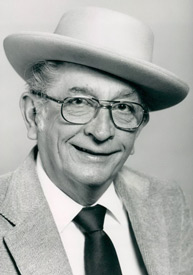 Born May 27, 1927, in Pendleton, Dorran grew up on a wheat ranch at Helix without central-station electricity. By the time he retired as Umatilla Electric Cooperative's general manager in 1990, he was recognized as one of the region's most creative and effective industry leaders, receiving the Northwest Public Power Association's Paul J. Raver award for outstanding community service. The award is named for the Bonneville Power Administrator who first sold power to UEC upon its creation in the 1940s.
In recent years, as superintendent of Hermiston's city-owned power company, Dorran remained involved in the industry after 64 years.
Dorran began work at UEC in 1950 after graduating in agricultural engineering from Oregon State. He was hired to help cooperative manager Ray Woolley cope with rapid growth hitting both the utility and Hermiston. Dorran joined UEC at a time when it had only a dozen employees and 1,000 customers, and at the dawn of irrigated agriculture in the Columbia Basin.
By the time Dunn & McClannahan put in one of the first big irrigated projects in the 1960s along the Columbia River, concern was expressed within UEC about the risk of supporting such a speculative enterprise. But Dorran scrounged some used transformers, railroad ties and a chicken wire fence for an inexpensive substation to serve the river pumps with electricity. And the rest became history, as the new wave of pivot irrigation systems brought water to the desert and helped launch a multi-billion-dollar farm and food processing industry from Hermiston to Boardman.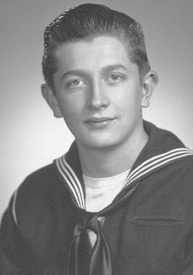 In the 1960s, Dorran became one of the original board members of Blue Mountain Community College, which recently celebrated its 50th anniversary. In 1971, Dorran was promoted to UEC's general manager. That coincided with a period of peak growth for the utility. In six years, UEC power sales increased six-fold to rank 11th among the nation's 1,000 electric co-ops. UEC became the largest provider of power to irrigated agriculture in the United States.
Dorran expanded the co-op's role even further when in 1986 he convinced UEC's board to help support a crop marketing program. He coined the term "agronomics" for the program that laid the groundwork for a regional strategy of value-added farm products.
Dorran was also the impetus behind a conservation program that began working with irrigators who faced escalating power costs and weak markets. Using techniques unique in the nation, Umatilla Electric was able to save irrigators between 20 percent and 50 percent on their power bills.
Dorran was among the original members of the Hermiston Development Corp., the first such corporation created in Oregon. Working with the Port of Umatilla and the City of Hermiston, the development corporation helped draw Marlette's manufactured home plant, a landmark in the city's efforts to improve the community through the creation of new jobs. Later, Dorran helped the community attract Lamb Weston to Hermiston and was among those wielding a ceremonial shovel in March 1972 as construction began on the $10 million plant.
After Ray Woolley retired Dec. 31, 1970, the UEC board promoted Dorran, who had by that time been assistant manager for 20 years, to general manager. He and his wife, Dee, the daughter of a cattle broker, had married in 1953 and were the parents of six children. Dorran was the UEC Board's sole candidate as Woolley's replacement.
With UEC one of the fastest-growing co-ops in the Northwest, a correspondingly fast response was needed. UEC joined with other cooperatives in Oregon and Washington to create a generation and transmission cooperative that would purchase part-ownership in electrical generating plants.
The Pacific Northwest Generating Cooperative filed articles of incorporation on July 1, 1975. PNGC started with six charter members and would grow to 20 electric cooperatives by the mid-1980s. In its early years, PNGC operated out of UEC headquarters in Hermiston; Dorran served as general manager and president. PNGC quickly became involved with PGE's 530-megawatt coal-fired power plant in Morrow County.
In 1980, Dorran led UEC as it moved to a site north of Hermiston Butte, along West Elm Avenue. He and the cooperative board successfully led UEC through the Washington Public Power Supply System crisis in the early 1980s that nearly bankrupted UEC and other public power utilities in the Northwest.
In 1987, Dorran embarked on perhaps the biggest challenge of his career. He took a leave of absence from UEC to help a group of residents in Baker City create Oregon Trail Electric Cooperative. With only $7 in their treasury, they had turned to Dorran to help organize 25,000 consumers in four counties and acquire $43 million in financing to purchase the service area and assets of CP National and create a co-op.
Dorran was named Hermiston's Man of the Year on Jan. 22, 1990. From the podium he said, "It's like the old saying, if you stay in a community long enough, you're liable to win some kind of award."
By April 1990, as he approached his 40th year with UEC, Dorran had served under 34 different board directors out of the total of 42 since the co-op's inception in 1937. More than anything else, Dorran said, the success of the co-op had been the result of the service of the directors who had taken time from their schedules to serve the members. Equally important, he said, were the employees who had provided service under many trying conditions.
Dorran's last years were some of UEC's best. In 1989, kilowatt-hour sales were up 1 percent, the first such increase in four years, even though the region continued to practice greater conservation measures. And the utility would provide power to Hermiston Foods, Inc., a new cold-pack vegetable processing plant on the south edge of town that was a subsidiary of Norpac Foods, Inc. UEC agreed to give the company $200,000 as an advance of its future capital credits program.
As he retired, Dorran was honored as the Northwest's "Mr. Cooperative" by the Pacific Northwest Generating Cooperative (PNGC), as he was its first president and founding father. Past and present colleagues gathered in Portland on Dec. 12, 1990, for a dinner to pay tribute to the man who was one of the senior rural electric cooperative leaders in the United States.
Dorran had been raised on a farm with no central-station electricity. By the time of his retirement from UEC, Jan. 4, 1991, he was living in an era so dependent upon electrical power that activities came to a virtual standstill when service was interrupted. He had retired; he was old enough to draw Social Security.
Unknown to him, however, his career in the energy world had many years yet to run. After its creation in the early 2000s, the city offered the job of electric utility superintendent to Dorran, who had retired a decade earlier from UEC.
Hermiston Energy Services began supplying power to 4,900 meters on Oct. 1, 2001, the first municipally municipal utility formed in Oregon in 53 years. Dorran held that job to the present day, working through recent illnesses.
In recent years, he served on the governor-appointed Oregon Energy Facility Siting Council, and drove around Hermiston in one of the sportiest cars in America – the all-electric Tesla Model S, a gift from one of his sons.