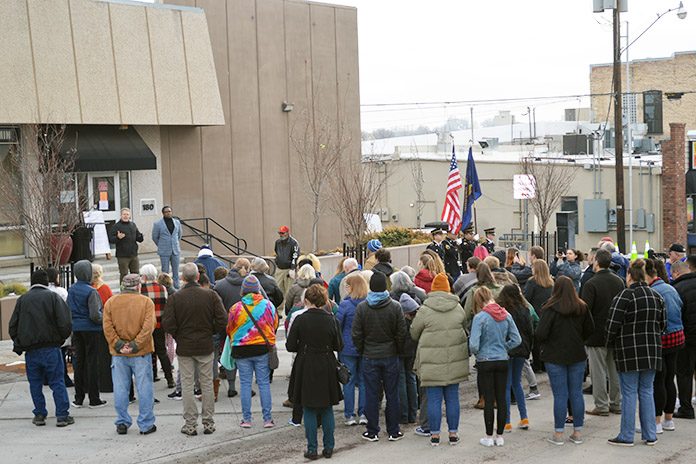 Reflecting on the words of Dr. Martin Luther King Jr., on Monday, Hermiston City Manager Byron Smith spoke of the work – still unfinished – of the late civil rights leader.
Smith quoted from a lesser-known King speech titled "Unfulfilled Dreams."
So many of us in life start out building temples: temples of character, temples of justice, temples of peace. And so often we don't finish them. Because life is like Schubert's "Unfinished Symphony." At so many points we start, we try, we set out to build our various temples.
That speech was given 61 years ago, noted Smith, and much of the work King dedicated his life to remains unfinished.
But, said Smith, creating equality for all will always be a work in progress and it is up to those who came after King to continue his work.
Smith's remarks came after the annual MLK walk through downtown Hermiston. The event was sponsored by the Hermiston Cultural Awareness Club.
Smith also recalled the words from King's "I Have a Dream" speech in which he hoped for a day when his four little children would not be judged by the color of their skin, but by the content of their character.
"As residents of this great community, we can all work together to make things a little better for all of us," said Smith.
The crowd then gathered across the street at the United Methodist Church where HCAC President John Carbage, Hermiston City Councilor Roy Barron and others spoke.