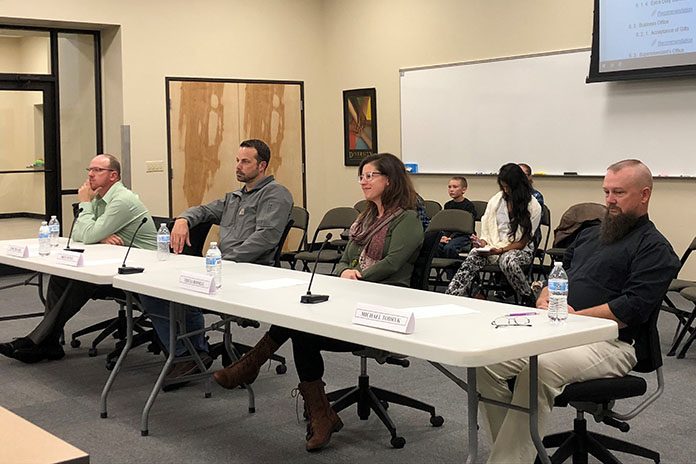 Four of the five candidates for the open seat on the Hermiston School Board were interviewed Monday night during the board's regular meeting.
Five candidates applied for the school board vacancy, however, Mark Millard was unable to attend Monday's school board meeting. Board members interviewed four candidates – Kris Lerten, Brent Pitney, Tricia Rossell, and Michael Todryk.
The seat came open when Jason Middleton resigned last month.
The selected individual will be appointed on Oct. 22 and sworn into office on Nov. 5.
Whoever is selected will hit the ground running as the board will hold its annual convention Nov. 8-11.